WIN an HD camcorder with #makeascene

You know how we love to lavish presents on you here at Best For Film – as we speak we're giving away a 3D TV and some tickets to see Singing in the Rain OUTSIDE, by a LAKE – but we sometimes worry that our constant waterfall of generosity doesn't give you enough chance to stretch your creative muscles. So today, we thought we'd give you a nice little task.
We've teamed up with Ladbrokes, who are currently promoting their new website Ladbrokes Vegas with the help of a distinctly sinister character… the Oddsfather. Here he is.
You get the idea, right? Best For Film isn't promoting online gambling, obviously, but if online gambling is your thing then that seems like a pretty good way to do it. We trust that guy – anyone who can stroke a hedgehog with that sort of élan must be pretty sensible. The full Oddsfather ad campaign will be launching this week, but the Don knows the importance of doing some groundwork before he moves into a new area and we're smoothing the ground for him with our cracking new #makeascene competition. What's the point of entering this, we semi-literally hear you ask? Well, how about WE'RE GIVING AWAY AN HD CAMCORDER!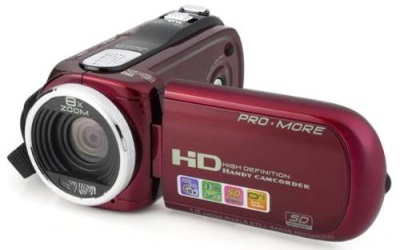 Oh yeah. In case you can't recognise cameras on sight, which we certainly can't, that's a TFT 12.0 MP HD Digital Video Camcorder, which is apparently worth £80 and what all the cool kids have these days. Want one? Course you do. And entering the competition is SO easy.
You've got two glorious weeks to #makeascene by recreating your favourite movie scene and posting it online – you can use photos, video, animation, whatever you have access to and can be bothered to get involved with. All you need to do is send us a tweet at @bestforfilm with the hashtag #makeascene, because otherwise we won't know you've done it. And just in case you're still confused, BFF stalwarts John and Ella spent their Sunday morning fiddling around with Lego men and wooden geese to show you how it's done. They filmed theirs on Vine, mind you, which is why it's in crap stop motion and it's only 4.8 seconds long. Here you go:
As you can see, we're really not expecting much in the quality stakes here. If you want to make a live action film with forty extras and an explosion, you certainly can – but you've got just as much chance of winning if you spend ten minutes editing a selfie into a Conan the Barbarian poster, or take a photo of a teddy bear in a beret and swear down that it's Amélie. Take a photo, take ten photos, take twenty-four photos a second and play them at speed with a light behind them, we simply don't care – if you're making a scene, we're in.
This competition will be open until Sunday 8th September 2013 and is open to all UK residents over the age of 18. Remember, all you need to do is #makeascene and then tweet it, using that selfsame hashtag and remembering to tag @bestforfilm. We look forward to your submissions!
What would you do with your free camcorder? Don't tell us, go and enter the competition or you'll never find out!
About The Author