WIN: Attack of the Werewolves on Blu-Ray
Competition ends 1st November 2012
To mark the release of Attack of the Werewolves on Blu-ray and DVD from 8th October, we've got three copies of the film on Blu-ray to give away!
The year is 1910. In a remote village, a terrible curse has fallen on the evil Marchioness of Marino and her son – transforming him into a bloodthirsty werewolf who preys on the residents of the village.
One hundred years on, Thomas, the only male descendent of the Marino family, returns home to a warm welcome from the villagers… but things aren't quite what they seem. After a century of being terrorized by the vicious werewolf, the people of Marino plan to break the curse by sacrificing Thomas – a century to the day since the curse first befell his family. Thomas must defeat the villagers and pit his wits against a violent beast in order to save himself and overcome a curse that threatens to last for a further 100 years.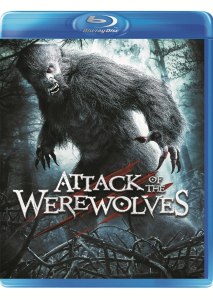 To be in with your chance of winning one of THREE COPIES of Attack of the Werewolves on Blu-ray before it arrives in shops and online on October 8th, simply answer the following question:
When do werewolves transform?
a) The first Sunday of every month
b) On their birthday
c) During a full moon
d) Monday mornings
HOW TO ENTER THE COMPETITION
Email your answer to the question above to [email protected]
Please include your NAME and ADDRESS – otherwise we can't send you your prize.
Please put WEREWOLVES in the subject title.
NOTE: To enter the competition, please send an email. You do not need to put the answer as a comment. Good luck!
Featured on The Prize Finder – UK Competitions and Loquax Competitions
Competition ends 1st November 2012
About The Author