Hollywood Whiteout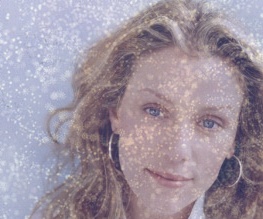 It's Christmas Eve at an LA store, and Hollywood hell is about to freeze over. Lawyer Kate Reeve (Frances McDormand) plans to snare cheating husband John Miller (Hugh Grant) as he meets with younger model Susie Squire (Natalie Portman), an undercover agent who believes the ageing rockstar is a Russian informant. Siblings Ern (Nicholas Hoult) and April Merchant (Emma Roberts) turn shoplifting into an art form to broaden their casting portfolio, while Mara Wilson (Mara Wilson) is a former child actress haunted by memories of sitting on Santa's lap at a wrap party. The only genuine customer around is plastic surgeon Harry Hooste (George Clooney), an OCD-suffering alcoholic hunting for the perfect gift for his grandson. Jesse Eisenberg appears as Anthropology major Chris Franklin, who despairs at having to spend the holidays selling sweatshop-manufactured sweaters, and the all-star cast is rounded out by Ashton Kutcher, playing a caricature of himself as he endeavours to scoop ratings with a Christmas-themed reality show.
The already complex plot thickens as Kutcher's production team orchestrates a made-for-TV blizzard that threatens to engulf the store. Led by Chris and Harry, the occupants take refuge in the basement. Scripted news programmes inspire panic and webcams capture the unknowing stars' responses as they come to terms with the end of the world and try their best not to kill each other.
Hollywood Whiteout is the Coen Brothers' most ambitious work to date. Renowned for genre cross-pollination, the pair's blend of 'disaster' and 'Christmas' was still deemed untenable, and the film ended up largely self-financed. The unique take on the cliché-trodden seasonal film avoids being a vanity project and could only have been made by a pair who have never celebrated Christmas. They cast a stern light on the saccharine sentimentality and lazy idealism pervading the genre ever since George was unrealistically saved by an angel and bailed out by his friends in It's A Wonderful Life.
In test screenings, there were reported protests at a character being clubbed to death with an oversized candy cane while Tom Waits's 'Silent Night' plays on, but the tone is not unrelentingly bleak. Harry's avoidance of his own reflection provides comic relief, while the budding relationship between Kate and Ern is all the more touching for its brevity. Eisenberg, who bravely stepped in as Chris after Michael Cera did not have sufficient time to prepare for the role, delivers a career-defining performance, as does Mara Wilson, who remains convincing discussing Robin Williams's professionalism. Christmas aside, the film is classic Coen Brothers territory, underlined by the loose Canterbury Tales framework as the characters swap LA stories, as well as the return of veteran collaborators McDormand and Clooney, who both found time to appear. Given the fickleness of the box office, Hollywood Whiteout is unlikely to be an immediate success. In the clearer light of a few Christmases time, it should deservedly be hailed as a cult classic.
By Grace Blackman
To vote for Hollywood Whiteout click the facebook like button at the top of the page
Back to Write Christmas
About The Author