The Last Noel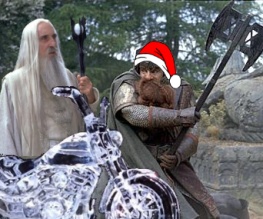 Nick Saint's mother dies during childbirth. His grandfather died on a Christmas Eve & his father disappeared the same day, leaving Nick an orphan who had no belief in Santa Claus or Christmas. Driven by a need to learn the truth about his father's disappearance Nick Saint studies for a career in the FBI & is soon Special Agent Nick Saint; a resourceful, deadly agent with no sense of fun.
Nick's life is turned upside down one Christmas Eve when he gets a letter from his father, begging for help. Nick heads for Alaska where he finds a truth he could not have imagined; his grandfather was Father Christmas, his father took up the mantle when Nick's grandfather died & intends Nick to take it from him when he dies.
Nick's disbelief is quickly put on hold when he & his father are attacked by the minions of Lord Winter; an evil supernatural being who killed his grandfather & is determined to take the power of Father Christmas for himself.
What started out as a voyage of discovery becomes a fight for survival as the estranged father & son fight to save not only themselves & their relationship, but Christmas itself…
"Breath-taking, Thomas & Rhys-Davies sparkle". (The Alaskan Herald)
"Nick Saint is the coolest Santa if them all". (Moving Pictures Magazine)
"Five Star Festive Fu" (The Daily Star)
By Simon Walsh
To vote for The Last Noel click the "facebook like" button at the top of the page"
Back to Write Christmas
About The Author