12 Days of Christmas #11: BFF's Top 11 Pipers

On the eleventh day of Christmas, Best For Film gave to me…
Piper #11 – Piper Perabo
She spent most of this year's time-twister
Looper
straddling Joseph 'young Bruce' Gordon-Levitt, but we'll be damned if our first piper is going to be reduced to mere eye-candy. Witness the piping hot Piper Perabo's pipes take control of the rowdy patrons of
Coyote Ugly
as she belts out 'One Way Or Another'! She also starred in one of our favourite ever dog-related adventure films,
Beverly Hills Chuihuahua
. You go Piper!
Piper #10 – Piper Laurie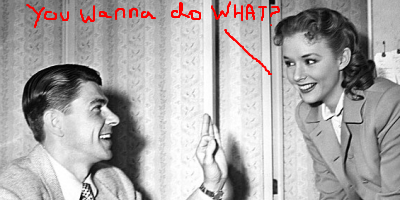 Historical piping now, with legendary Piper Laurie popping in to prop up the prestigious Piper slot with her Oscar nominations and amazing CV. Previous Piper Ms. Perabo was named after Laurie, who starred in The Hustler and Carrie, as well as adding her considerable talent to classic TV show Twin Peaks. In her autobiography Learning to Live Out Loud, Piper Laurie revealed that she lost her virginity to Ronald Reagan and that Mel Gibson was also lucky enough to lay some pipe!
Piper #9 – Billie Piper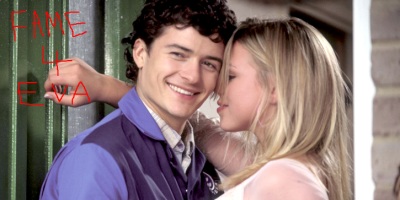 Truly famous for her pipes, the artist formerly known as Billie popped her way to the top of the charts with classics like 'Because We Want To' and 'Girlfriend'. It wasn't long before she got her big break in movies alongside cherished stalwarts like Orlando Bloom in The Calcium Kid and Jimi Mistry in Things to do Before You're Thirty. Remember them! A seasoned Piper, Billie's since left the spotlight but she's welcome back on our screens anytime. Unlike Orlando Bloom or Jimi Mistry!
Piper #8 – "Rowdy" Roddy Piper
Pipe down! We can't hear the entrance music for "Rowdy" Roddy Piper, legendary wrestler and star of John Carpenter's
They Live
! Unlike
The Calcium Kid
,
They Live
was an actual film that people watched and enjoyed. Taste the Hot Rod's atomic drop, Billie! Feel the body slam! All together now:
Piper #7 – Nicolas Cage's lucky crack pipe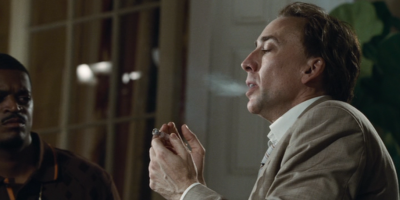 Christmas is a time for sharing, caring and getting high out of your mind. Jolly old St. Nic's poison in Bad Lieutenant is a few nuggets of sweet New Orleans rock, and what better way to fire up some festive cheer than nestling the precious cargo inside a lucky crack pipe? We don't presume that the eleven pipers of Christmas were piping HARD DRUGS, but we definitely wish they were. As ever, Cage leads the way.
Piper #6 – The Shawshank Shitpipe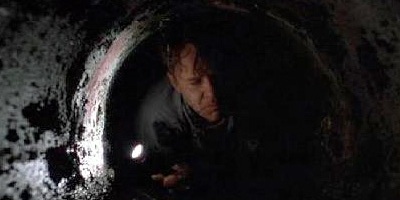 Sorry to get all scatological at Christmas, but who could forget Tim Robbins' epic escape in everyone's favourite film, The Shawshank Redemption? Piping his way out of the big house, Andy Dufresne crawls through a river of s-h-i-t to his eventual freedom. If that doesn't qualify him as an all-round AMAZING piper then you just take your eyes elsewhere, thanks very much. Remember the classic tagline: Fear can hold you prisoner, shit can set you free. Ah, memories.
Piper #5 – The Fugitive's Escape Pipe
OK, so Harrison Ford didn't kill his wife, and Tommy Lee Jones doesn't care. That's a pretty good scene, right? But where to set it? What's the ideal locale in which to reinforce Richard Kimble's innocence and Tommy Lee's single-minded pursuit? In what particular space would their words resonate most forcefully? How best to arrest the audience
visually
, to guarantee that the scene lives forever, beyond mere dialogue. Bingo.
Giant pipe
.
Piper #4 – Wonka's choco pipe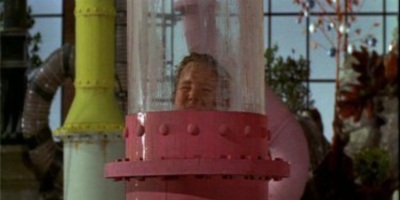 Ho ho ho, Christmas is totally a celebration of fatness, what with all the gravy and pudding, not to mention rotund man of the hour Kris Kringle himself. Usually facilitating the fatness is a botomless stocking full of chocolate, and there's one person on this list who loves the stuff more than anyone else. Give it up for Willy Wonka and the Chocolate Factory's rosy-cheeked chocoholic Augustus Gloop, who suffers a rather ignominious end at the hands of Mr. Wonka's sinister funhouse. Being sucked up a massive pipe, Augustus gets stuck long enough for Wonka's dwarf slaves to chastise the poor child through song, his weight the direct result of the very stuff peddled INTERNATIONALLY by the weirdo candy-man himself! The hypocrisy would have us up in arms if we weren't admiring the fetching pink colour of the choco-pipe. Such suction!
Piper #3 – Paris's death pipe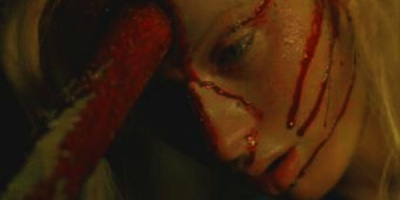 We've all fantasised about violently murdering celebrities, none more so than socialite oxygen thief Paris Hilton. She may be used to taking pipes to the head, but Jaume Collet-Serra obliged our deepest, most sincere wishes and gave Paris a different kind of rod in the face when she received a huge lead pipe straight through the forehead in House of Wax. It should have been called Head of Pipe. That sounds way better!
Piper #2 – Mr. Tumnus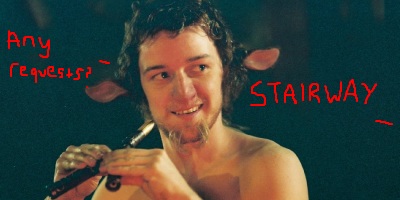 Ever wonder why Narnia has the most banging tunes? It's friendly, not-at-all creepy faun Mr. Tumnus blasting out the hits on his amazing pan-pipe instrument-thing! Mr. Tumnus deserves special mention, as he's really the only thing here that actually fits the criteria of a piping piper, so hats off to James McAvoy's jolly goat-man. What's that? It's not a pan-pipe at all, it's an ancient Greek instrument called an aulos? Christmas is cancelled.
Piper #1 – Sherlock Holmes' pipe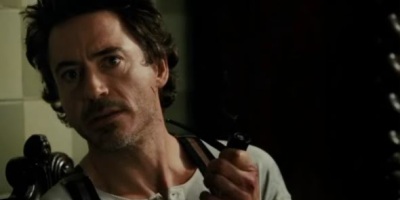 Our last pipe in this festive rundown has been a cinematic stalwart for decades. Having tasted the lips of actors as diverse as John Cleese, Peter Cook and Robert Downey Jr, it's none other than – no, not Piper Laurie! – legendary detective Sherlock Holmes' own tobacco holder, the PIPE! We're not sure if Sherlock has a special nickname for his beloved pipe, so we'll just call it Mr. Smokey. As one of the most iconic pipes, and belonging to that most iconic piper, Mr. Smokey has guaranteed immortality on the big screen, and will bring untold joy to pipe enthusiasts of the future for years to come. HAPPY PIPING, EVERYONE!
…ten lords a-leaping,
nine ladies dancing,
eight maids a-milking,
seven swans a-swimming,
six geese a-laying,
five goooooold rings!
four calling birds,
three French hens,
two turtle doves,
and a partridge in a pear tree!
About The Author