Best For Film is having a party

It felt like time. We've been hanging out in this corner of the internet for almost four years, and we're very proud that so many of you come back and visit us month on month. But unless you're one of the sixty-odd people who've interned (hi guys), the odds are that we haven't met you. That's no good – it means we've never had a chance to hug you and buy you a drink and be generally grateful, and more importantly it means you've never had a chance to hug us and buy us a drink and be generally fanboy/girl/otherish. So we're doing a thing, in real life. We'd love it if you came.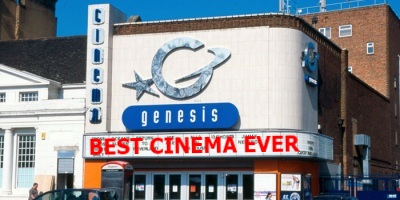 Recognise this gleaming temple of delight? It's none other than the Genesis Cinema, the pride of E1 – specifically, the bit of it that used to be called "the waste" – and our favourite picture palace. So on Tuesday July 9th we're taking over its beautiful bar, called Bar Paragon after the Paragon Theatre of Varieties (which hosted a young Charlie Chaplin decades before being renovated and renamed the Genesis), for a night of shadowy thrills and free stickers. We'll be showing Wide Eyes, an award-winning short film by Matt Diegan, Francis Newall, Freddie Slaughter and Elliot Chidwick, and presenting a Q&A with the creative team. And then we'll follow it with the Coen brothers' first feature, Blood Simple. Never seen it? Good. There are too many film clubs showing Withnail & I and Pretty in Pink – Best For Film Presents… is all about shining a light on the slightly obscure gems that you've always meant to get round to watching. We've also got live music from the fantastic Harry Harris, who is not ONLY a brilliant journalist but ALSO a phenomenal noise-making-person.
We're hoping to make Best For Film Presents… at the Genesis a monthly event, but if you don't dig it that's never going to happen. If you're already sold on the idea and fancy bagging yourself a FREE (but strictly limited) ticket, head this way and sign up. But if you're still on the fence, allow us to present our Top 5 Reasons to Party with BFF: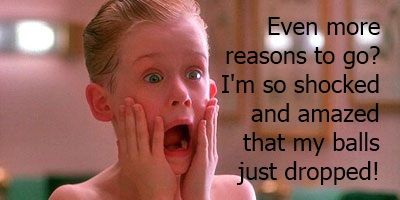 #5 – We're having a tombola
YES THAT'S RIGHT, a tombola just like your granny used to have at the WI bake sale before the new housing development meant knocking down the community centre! We can't tell you what we're bringing as prizes yet, but we can tell you this:
1) They're to do with film
2) Everyone will be a winner
3) We're not entirely sure if they're legal
Retro carnival amusements with an illicit twist? We know you're up for this.
#4 – We're designing some amazing cocktails
Well, we aren't doing it ourselves – it'd be rude to be brilliant at too many different things. But Ali, the genius who drives the optics at Bar Paragon, has pledged to come up with some fantastic film noir-themed drinks for the big night. We're pushing for a Blood Simple, obviously (hope you like grenadine), and if we get overexcited enough there might just be a Hard Boiled too. Got an even better idea? Let us know on Twitter!
#3 – We're shoving in a quiz
Notice how we haven't even really mentioned films yet? That's no accident. Every film club's got a few films to show, but how many can offer a tombola AND cool drinks AND a quiz?! We'll be throwing down the most fiendish cinematic headscratchers this side of Mark Kermode's password reminder, with plenty of ace prizes for the winners – can you say free drinks?
#2 – We'll be signing up new writers
Keen to break into film journalism, but nervous of sending an impersonal email? The core BFF team will be on hand all night to answer your questions, explain how contributing works and what you get for it, and even get you registered on the spot! We'll also be offering special rewards for writers who sign up at Best For Film Presents… and submit their first article the same week, so get ready to make the most of your Wednesday afternoon (we're assuming you'll be dying of hangover in the morning).
#1 – It's free!
We know we mentioned this earlier, but seriously – when was the last time you saw this much fun packed into one place for no money? We might rush you a quid or so for the quiz, but you don't have to play if you're feeling poor and all the main bits of the evening – the short film, the music, the chance to network with all manner of film types and of course the climactic screening of Blood Simple – are absolutely free. Can't say fairer than that, can we?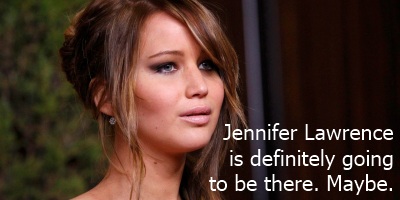 So, there it is – we're having a party and we want you to come along. Whether you want to pick our brains, win our stuff or just venture out from behind your computer to make some new friends, you will be so so SO welcome at Best For Film Presents… at the Genesis. Book your ticket here and we'll see you on the 9th!
Will you be coming along to Best For Film Presents…? Let us know below, and maybe we'll buy you a drink! Could happen.
About The Author