Cheat Sheet: Bill Murray

Name:

William James Murray

Date of Birth:

September 21st 1950

Place of birth:

Wilmette, Illinois

Special moves:

Being deadpan.

Films include:

Caddyshack, Tootsie, Ghostbusters, Groundhog Day, Rushmore, The Royal Tenenbaums, Lost in Translation, Broken Flowers, The Life Aquatic with Steve Zissou, Hyde Park on Hudson
What you probably already know:
Bill first found some fame as a featured player on John Belushi's The National Lampoon Radio Hour after moving to New York City in 1974. This quickly led to his first television role as a cast member of Saturday Night Live with Howard Cossell that featured 'animal acts and little kids with loud voices.' Though this show lasted only one season, Murray rose to prominence on NBC's Saturday Night Live, where he was from 1977-80. The eighties brought him further fame and fortune with roles in box-office hits including Caddyshack, Sripes and Tootsie. This was capped off by the success of Ghostbusters in 1984, after which he took four years off. His return to the screen in 1988 kicked off another five years of hits including Scrooged, Ghostbusters II and Groundhog Day.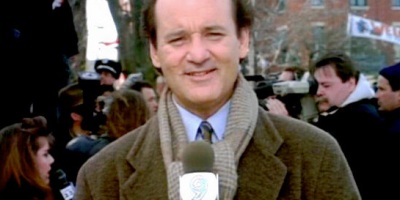 A series of flops in the mid-nineties ended in the beginning of his long-running collaboration with Wes Anderson with his critically acclaimed performance in Rushmore. He has since starred in Anderson's The Royal Tenenbaums, The Life Aquatic with Steve Zissou, The Darjeeling Limited, Fantastic Mr Fox and Moonrise Kingdom. The noughties were a fruitful decade for Murray, with indie roles in films such as Jim Jarmusch's Broken Flowers, as well as box-office fair such as Charlie's Angels. His most noteworthy work was of course his leading role as Bob Harris in Sophia Coppola's Lost in Translation, for which he received his first, and so far only, Academy Award nomination. He lost to Sean Penn in Mystic River.
What you might not know:
Where to begin with Bill Murray? For starters, his mother was a mail room clerk, his father a lumber salesman, and he has eight siblings, three of whom are actors, one of whom is a nun. Emerging from the nest in his late deans Murray was the lead singer of a rock band in high school called the Dutch Masters, and enrolled at Regis University in Denver after school taking premedical courses, but quickly dropped out. At 21 he was arrested by police at O'Hare Airport in Chicago for trying to smuggle 9 pounds of marijuana with intent to sell. So they claimed. The same year Murray had his biggest box office hit with Ghostbusters was also the year his directorial debut The Razor's Edge, an adaptation of the Somerset Maugham novel, flopped at the box office and was panned by critics. This was the cause of Bill's four-year sabbatical from cinema, during which time he studied history and philosophy at the Sorbonne in Paris, frequented the Cinémathèque and spent time with his family at their Hudson River Valley home. Murray is an avid golfer, publishing a part-autobiography/part essay on the game in 1999 called Cinderella Story: My Life in Golf. His love has been manifested in the characters he played in films including Space Jam, Lost in Translation, and Zombieland.
Bill Murray quotes
I always want to say to people who want to be rich and famous: 'try being rich first'. See if that doesn't cover most of it. There's not much downside to being rich, other than paying taxes and having your relatives ask you for money. But when you become famous, you end up with a 24-hour job.
I think that the online world has actually brought books back. People are reading because they're reading the damn screen. That's more reading than people used to do.
Awards are meaningless to me, and I have nothing but disdain for anyone who actively campaigns to get one.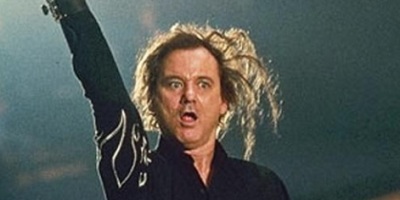 What to say at a dinner party:
"I much prefer Bill Murray's more philosophical and meaningful work to his more frivolous and crowd-pleasing stuff. Mind you, I believe the screenplay for Groundhog Day is one of the best in the history of cinema. Fancy a spliff?"
What not to say at a dinner party
"Bill Murray is alright, but why doesn't he do something with his face. ANYTHING."
Final Thought
Bill Murray is quite a cinematic icon now, thanks to his tendency to appear in cult films that are continually accessible favorites to students and the young. He occupies the position of cool and wise sage of Hollywood, both within and without it. We were going to say that his personality could divide people but that's not really the case any more is it? Bill Murray is beloved of everyone and could in fact be, as Phil Connors speculated in Groundhog Day, a god.
Is Bill a god? If you have evidence or comments, LET US KNOW
About The Author