Cheat Sheet: Bryan Cranston

Name:

Bryan Lee Cranston

Date of Birth:

7th March 1956

Place of birth:

Canoga Park, CA, USA

Special moves:

Acting, directing, winning awards, manufacturing top-class methamphetamine

Films include:

Breaking Bad (TV), Drive, Contagion, Rock of Ages, Total Recall, Argo
What you probably already know:
If you've taken any interest in American TV over the last twenty years, chances are you know Bryan Cranston. His roles in Seinfield (first broadcast in 1989), Malcolm in the Middle (2000-6), How I Met Your Mother (2005-) and most recently Breaking Bad (2008-) have won him widespread acclaim, three Emmys in a row and the sort of cult following that made Alex practically soil himself when he met him recently. (And it turns out Bry is a big BFF fan! Who knew?). Breaking Bad has appealed to all the key demographics – fans of hard drugs, lung cancer and science – with its depiction of Walter White (Cranston), a mild-mannered chemistry teacher who learns he's riddled with tumours and promptly decides the most sensible course of action is to start whipping up grade-A meth with an old student. If you haven't seen it, you're an idiot. Go and torrent a couple of series, and meet us back here after the photo.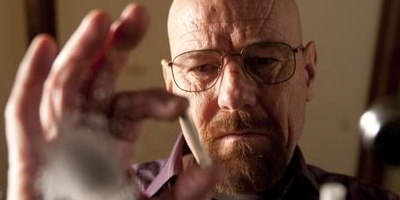 Isn't he brilliant? It might have been his star turn in Breaking Bad that brought Cranston to truly international prominence, but chances are you've also seen him in the cinema recently – his brief, inspired appearances frequently lift films from good to great, and on occasion simply save them from being totally awful. Cranston's BDSM-loving mayor was one of two good things about Rock of Ages (the other, bafflingly, was Tom Cruise), and if you've seen Red Tails you'll know just what a relief it was to bump into Bryan peeking out of that rather natty 40s uniform. He's brilliant in Drive (but everyone's brilliant in Drive), he chews the scenery refreshingly in Total Recall, and we're expecting him to be shit hot in Argo when it comes out tomorrow.
What you might not know:
Like pretty much every actor who came up through the ranks of TV, Bryan Cranston has some pretty unforgivable rubbish on his CV. You might not remember it, but he's popped up on everything from Airwolf (he met his future wife while filming a scene in which he kidnaps her – that's pretty cool, actually) to Baywatch (LAD), not forgetting Sabrina the Teenage Witch (oh god, everything he does is just inherently brilliant). Oh, and have we mentioned that Billy Cranston, holder of the Triceratops Power Coin and Blue Ranger geek extraordinaire in the original Mighty Morphin' Power Rangers, is named after him? Cranston used to voice miscellaneous monsters for the show, and his reward was a little piece of 90s kids' TV history.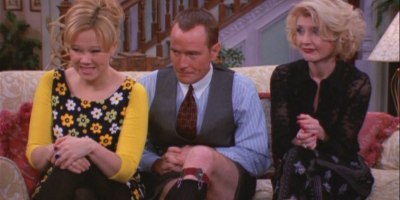 When he's not busy breaking TV records and appearing in semi-literally everything ever – we haven't even MENTIONED the time he played a Neil Diamond impersonator in 3rd Rock from the Sun – Bryan keeps himself busy. He runs marathons, plays the drums, has a solid background in dubbing anime (ever seen Royal Space Force: The Wings of Honnêamise? Listen out for him) and is an ordained minister. OH YES HE IS. Cranston was ordained as a minister whilst at university and officiated at a number of marriages to earn some pocket money. Didn't think he could get any cooler? Now you know that, you might just be right. Unless we tell you that back in 2003, Cranston produced and hosted Kidsmartz, a video about protecting littl'uns from internet nonces. Ahead of the curve, Bry-man! My parents just let me have the occasional chat with terrifying paedophiles on Neopets, but your way's good too.
Bryan Cranston quote:
"You know, this business is pure luck. It truly is. There is a tangible amount of luck that is necessary for a successful career, and the only way that luck happens is if you`re prepared for it and you stick with it. If you drop out of the scene, your opportunity for luck diminishes greatly. No one`s going to say, `Hey you`re an insurance salesman. Come and do this movie."
What to say at a dinner party:
"The New York Times Magazine has named Bryan Cranston one of the actors who "turn television into art"; it's a well-deserved accolade for an actor who keeps redefining the limits of what a character can do in 47 minutes. Surely an Oscar is the next logical step for this thespian colossus?"
What not to say at a dinner party:
"Fancy a cig, Walter?"
Final thought:
Argo is out tomorrow – look out for our review, and don't forget to keep an eye open for Bryan when you're in the cinema!
Anything else you think the world should know? Drop us a comment below!
About The Author