Cheat Sheet: Dakota Fanning
Name:

Hannah Dakota Fanning

Date of Birth:

February 23rd 1994

Place of birth:

Conyers, Georgia

Special moves:

Playing the precocious kid in moving dramas. Screaming shrilly at space aliens. Smoothly transitioning from child star to capable actress. Having pale enough skin that makeup is not required to play a vampire.

Films include:

I Am Sam, The Cat in the Hat, Coraline, War of the Worlds, The Twilight Saga: New Moon, The Twilight Saga: Eclipse, The Twilight: Breaking Dawn Part 2
What you probably already know:
Dakota Fanning made a name for herself when she appeared alongside Sean Penn in I am Sam, playing a wise-beyond-her-years seven year old living with a mentally challenged father. It was this role that saw Fanning become the youngest actor to be nominated for a Screen Actors Guild Award and whilst Fanning didn't win, she did go on to scoop the award for Best Young Actress from the Broadcast Film Critics Association. Displaying a professionalism and talent that belied her youth, Fanning cemented her status as one of the few child stars capable of starring in serious dramas with adult themes, appearing in dark action-flick Man on Fire with Hollywood veteran Denzel Washington and following that up with a starring role in psychological thriller Hide and Seek. Whilst the latter was universally panned, Fanning's mature performance alongside the legendary Robert Deniro was praised by critics.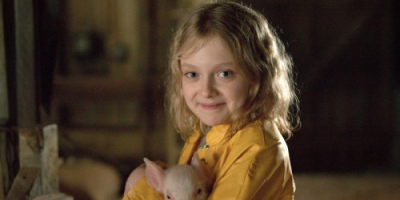 She continued to add to her CV with starring roles in Steven Spielberg's War of the Worlds, receiving more praise from the director for her ability to quickly understand and react to on-set direction. Remaining humble and unaffected by the daunting task of growing up in front of the camera, Fanning has gradually moved on to markedly more adult roles, trading less and less on her innocent baby blues and more on her genuine acting talent. Her involvement with the Twilight Saga has only served to increase her popularity and with several films in the pipeline, Fanning appears to be navigating the often difficult transition from child to adult star with admirable grace and poise.
What you might not know:
Dakota was actually born with the more sensible sounding name "Hannah Fanning," but chose to adopt her middle name Dakota as a stage name. She apparently began to teach herself to read at the age of two and was given her first mobile phone on her eleventh birthday by none other than Tom Cruise! Before she became a movie actress she was cast in a spate of popular television series such as E.R, Ally McBeal and Malcolm in the Middle.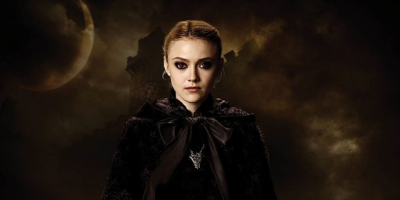 She may have cut her teeth on roles that required her to portray innocent childlike characters but Fanning is showing signs of deviating from that stereotypoe. She shared a lesbian kiss with Kristen Stewart in rock biopic The Runaways and her role in 2007's Hounddog was steeped in controversy culminating in the film being banned in several cities due to sequences which depicted Fanning being sexually assaulted. Slowly but surely, Fanning is showcasing her versatility and breaking away from the tween mold with which she was initially associated.
Dakota Fanning quote:
"It's fun to know what I want to do – you know, when I grow up. I have friends who say, 'Oh, maybe I'll be an astronaut or whatever.' But it's cool to want to do this forever. I knew from my first commercial that I wanted to be an actress."
"I've been very lucky enough to do all kinds of movies. All the movies that I've done have been very different and all the characters I've done have been very different. I feel very lucky to have been able to do the movies that I've done."
What to say at a dinner party:
"She may be at the prime age to become train-wreck fodder but Fanning appears to a refreshing breath of air, handling the pressure of a Hollywood career like a seasoned professional. Lindsay Lohan take note, this is how you do it."
What not to say at a dinner party:
"So, you have a sister right? Is she legal?"
Final thought:
Dakota Fanning has already amassed a body of work that would make actresses twice her age feel ashamed. Her recent role choices show an intuitive and shrewd approach to her work and look to be paying off. Critics are already lauding her as the next Jodie Foster, a rare example of an actress who managed to cast off her Disney roots to be taken seriously, and if Fanning maintains this upward trajectory we see no reason why this shouldn't be the case.
Anything else you think the world should know? Drop us a comment below!
About The Author