Cheat Sheet: Daniel Craig
Name:

Daniel Wroughton Craig

Date of Birth:

2 March 1968

Place of birth:

Chester, Cheshire, England

Special moves:

Kicking ass, taking names, playing South African Nazis

Films include:

Layer Cake, Casino Royale, Quantum of Solace, Cowboys and Aliens, The Girl with the Dragon Tattoo, Skyfall
What you already know:
Daniel Craig is a man's man. What that means is that he is in the rare but wonderful position of being a sex symbol to both women and beefy straight men. Guys going for that 'beach bod', as the kids call it, will still find it totally acceptable to spend their lunchtime at work Googling "daniel craig swimsuit sexy".
His breakout role was as the lovable drug dealer without a name in 2004's Layer Cake in 2004, which caught the eyes of James Bond production company Eon. They soon snagged him for their attempt to reinvent their ageing and increasingly anachronistic spy series.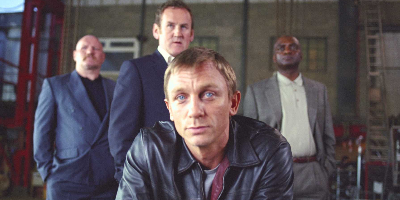 It proved to be a bold and successful move. Swatting aside the copious scepticism that the announcement of a blonde James Bond garnered (the NERVE of it all!) Daniel Craig absolutely nailed the role of Bond in the financially successful and critically lauded Casino Royale in 2006, and soon everyone was saying all along how they knew it was going to be a smash hit after all.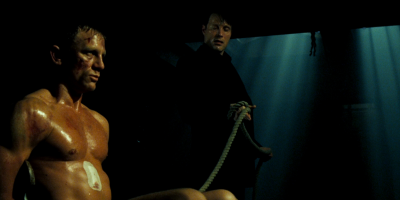 With the critical and financial success of Skyfall (before even a US release) and two further Bond films in his contract, Craig is set to continue his reign as King of England (that video he did at the Olympics might have been misinterpreted abroad).
What you might not know:
Daniel Craig is not an action movie star.
Well, OK, he is, but first and foremost he is an actor, and he has been from a young age. Leaving school at 16 to join the National Youth Theatre in 1984, he performed around the country and, eventually, on tours across Europe. While performing in such productions as Troilus and Cressida he had to work as a common plebeian waiter (oh the humanity!) to make ends meet. Can you imagine Daniel Craig serving you the soup of the day?
For Daniel Craig connoisseurs, his first film role can be found in The Power of One (1992) in which he plays a quiet smirking South African Nazi, whose character becomes self-actualised when he starts screaming bitter racist epithets.
The first big role for Daniel Craig was in Road to Perdition (2002) in which he played all-round asshole superstar Conner Rooney. Despite acting against established heavyweights like Paul Newman and Tom Hanks, Daniel Craig was easily the best thing about that film. Luckily, his fantastic performance as an evil dipshit didn't pigeonhole him as playing 'The Bad Guy' in his all his subsequent roles, as so many good actors have been.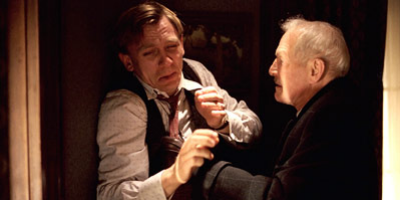 Daniel is a fairly self-effacing and modest human being, probably because his muscular physique, charming personality and superhot wife (Rachel Weisz) all add up to him being better than you in every conceivable facet of life anyway, meaning that pointing it out would be useless. He is apparently friends with Nicole Kidman (someone has to help her inject crap into her face) and Kate Moss, owns a £4 million flat near Regent's Park (an area so prestigious that God himself is on a waiting list) and the most piecing set of baby-blue eyes the world has seen since Elijah Wood. Phwoar!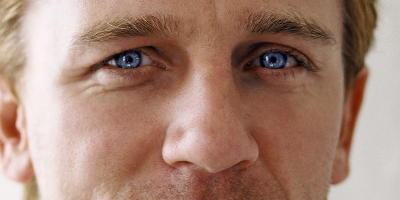 Apart from promising 2 more Bond films (which will take him up to Bond #25) Daniel Craig has also signed up for the next installment in the English adaptions of the Swedish adaptions of the Millennium book trilogy, The Girl who Played With Fire. He was absolutely brilliant in the rather beautifully shot but ultimately pointless The Girl with the Dragon Tattoo and should be on good form to play Mikael Blomkvist again, as he takes down more women-hating bastards with his mighty pen.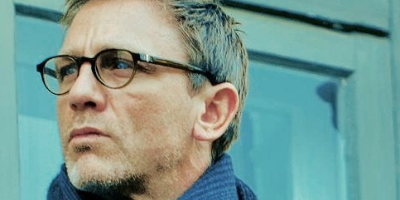 Daniel Craig quote:
"As soon as someone tells me: 'You're rather sexy,' I wish I could disappear. If somebody says: 'You were voted the world's sexiest man,' I have no idea what that means. How do I respond? 'Thank you' is the best you can do. George Clooney is the world's sexiest man, anyway."
What to say at a dinner party:
"Everyone was rather dismissive about Daniel Craig being the successor to Pierce Brosnan's James Bond of course, but I knew he'd be able to explore the emotional pathos of the character long before anyone else when I saw him in that episode of Heartbeat on ITV in 1993."
What not to say at a dinner party:
"I love Darren Aronofsky's work. He's such an amazing talent. Isn't he married to Rachel Weisz? How are they doing nowadays?"
Final thought:
Daniel Craig is in perfect position to become High Father of All The Earth, but he needs to start avoiding the Cowboys and Aliens and hitting more of The Girl with the Dragon Tattoos.
Anything else you think the world should know? Drop us a comment below!
About The Author