Cheat Sheet: Daniel Day-Lewis

Name:

Daniel Michael Blake Day-Lewis

Date of Birth:

29 April 1957

Place of birth:

Greenwich, London, England

Special moves:

Method acting, singing, bagging awards, wearing gold hoop earrings, accent-chameleon, woodwork, cobbler, carpentry, technically terrific with his hands.

Films include:

A Room with a View, In the Name of the Father, The Last of the Mohicans, The Crucible, Gangs of New York, There Will Be Blood, Nine, Lincoln
What you probably already know:
Famed for his extensive and exhaustive role preparation, as well as his expertise in perfecting accents (we forgive you for Nine, Dan), Daniel Day-Lewis has firmly enlisted himself in the method school of acting. He is thus highly regarded as one of the best actors, method or otherwise, of his generation. You've probably already heard of the complex and insane homework Daniel Day-Lewis does for his acting roles, from sleeping in an abandoned jail cell eating measly prison rations for In the Name of the Father, to staying in his wheelchair for the duration of his role as the writer suffering from cerebral palsy, being fed through a straw (which he kept up throughout production) for his character in My Left Foot. For Gangs of New York, he trained as a butcher and even caught pnemonia on set (we're assuming not on purpose) for refusing to change his thin coat because a warmer one didn't exist in the 19th Century.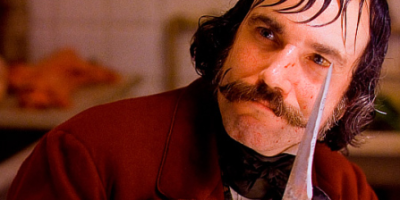 Day-Lewis' hardcore dedication and boundless talent landed his most recent role as the legendary American President, Abraham Lincoln (Lincoln), gaining more widespread recognition, if that were even possible. Already tipped to blow the Oscars to pieces, he remains remarkably humble and famously shy about his personal and public life, despite winning 23 awards for his role in There Will Be Blood (23 awards FOR ONE FILM). Is there anything, anything at all, that this man can't do, anything that would shock even the most loyal DDL fan?
What you might not know:
We at BFF Towers are continually rendered dumbstruck by this gentle, introverted perfectionist. Before acting, Daniel tried to gain an apprenticeship in cabinet-making but wasn't accepted onto the program. His many talents also include woodwork, carpentry and shoemaking (we're picturing a Daniel Day-Lewis shoe line). His interest and ability in craftsmanship didn't stop after his debut into acting, however. In preparation for his role for The Last of the Mohicans, the actor built a canoe, learned to track and skin animals and is better than you or I will ever be at handling a 12-pound flintlock gun, which he constantly kept by his side, once bringing it along to a Christmas dinner. If that's not enough to knock you off your feet, Day-Lewis' father-in-law was playwright Arthur Miller, which technically, technically, sees him as a not-so-far-off relative to Marilyn Monroe. Divorce schimorce, Daniel is basically Marilyn's ex-step-son-in-law. Yes, our jaws are on the floor.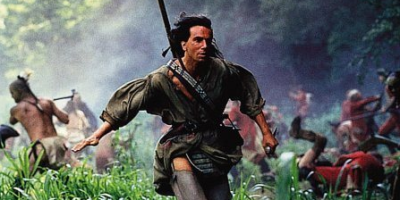 The son of English Poet Laureate Cecil Day-Lewis and actress Jill Balcon, Daniel's grandfather was also Sir Michael Balcon, eminent figure in British cinema and head of Ealing Studios. DO YOU WANT SOME MORE? Okay. Did you also know that Day-Lewis was offered (and turned down) the part of Aragorn in the Lord of the Rings trilogy? He also went for the part of Vincent Vega in Pulp Fiction, but Tarantino already had John Travolta for the part – it's the one time Day-Lewis went for a role for himself. Gutted. Somewhat spookily, when Daniel appeared in a play production of Hamlet in 1989, he reportedly walked off stage after an unnerving experience in which he felt as if he was talking to his father, who had died when Daniel was 15. He never went back on stage. Emanating Prince Hamlet himself, anyone? Apparently, he doesn't like talking about the experience. We love you, man, ghostly experiences 'n' all.
Daniel Day-Lewis quote:
[When asked how he knows what Lincoln sounds like] "Well, luckily I don't know, and neither do you."
"My preference is that, that day when someone sticks a tripod in front of you with a camera on the top, it is not day one. It begins way before, with the work before you start filming – and there is no limit to the amount of time that you take to discover a whole life; it could take six months, a year, or a lifetime."
What to say at a dinner party:
"Daniel Day-Lewis is possibly one of the most devoted actors of our lifetime, if not ever. Did you know that he was even trained in the classical presentational acting style at the famous theatre company, British Old Vic? My God, the man even risks his health for roles. Slap my face and call me Britney if you can name me a more character-dedicated actor, anyone who even comes remotely close to having a genuine love and passion for acting. Daniel Day-Lewis is an admirable thespian of the type we rarely see these days."
What not to say at a dinner party:
"Dan, is that a gun in your pocket or are you just happy to see me?"
Final thought:
We're watching all of his films again and seeing his performances in a whole new light. Lincoln may be deemed too long, jingoistic and Academy-Awards-prepped, but there'll be no denying that Daniel Day-Lewis will be more than a little deserving of his Best Actor Oscar nomination (BEST ACTOR EVER AWARD AS WELL PLEASE). Did you know that throughout production Day-Lewis communicated with co-star Joseph Gordon-Levitt through letters, signing off as 'A/D' at the bottom? DEAR GOD. Behold a new-found admiration at BFF Towers for Mr Day-Lewis.
Anything else you think the world should know? Drop us a comment below!
About The Author