Cheat Sheet: Emily Blunt

Name:

Emily Olivia Leah Blunt

Date of Birth:

February 23rd 1983

Place of birth:

London, England

Special moves:

Wearing floaty dresses in insipid British period pieces, possessing the same English rose type beauty as Keira Knightley but not being all annoying about it.

Films include:

The Devil Wears Prada, Dan In Real Life, Charlie Wilson's War, The Young Victoria, The Wolfman, Gnomeo and Juliet,The Five-Year Engagement, Looper
What you probably already know:
Born to a barrister father and teacher mother, Emily Blunt was privately educated at Ibstock place school before going on to Hurtwood House sixth form college where she was discovered by an acting agent. Blunt performed in several plays before making her first professional debut in Paul Sellars' musical Bliss. She then went on to star as Isolda in Boudica opposite E.R. actress Alex Kingston, then featured in another period piece Henry VIII playing the ill-fated Queen Catherine Howard amongst a cast that featured Ray Winstone, Joss Ackland and Mark Strong. She received rave reviews for her performance as Tamsin in My Summer of Love and was given the Most Promising Newcomer award by the Evening Standard British Film Awards.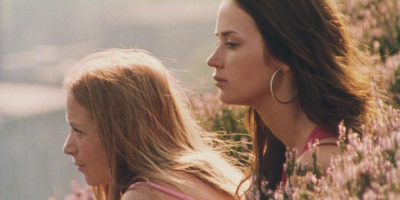 She continued to build on her previous success with roles in television dramas such as Gideon's Daughter (which saw her win a Golden Globe) but arguably her biggest break came when she procured a part in 2006 hit The Devil Wears Prada. Her memorable performance as the bitchy yet hopelessly funny fashion PA charged with showing Anne Hathaway's character the ropes won her endless kudos and succeeded in cementing her status as the next big thing. Post The Devil Wears Prada Blunt's career has gone from strength to strength and she has appeared in numerous Hollywood blockbusters including the newly released Looper.
What you might not know:
Like many actresses before her, Emily's interest in action stemmed from a desire to rid herself of a debilitating problem with shyness. She also had a terrible stutter which was contributing to her lack of confidence and only corrected itself when a clever teacher suggested she play a character in a school play with a northern accent. Emily soon found that her stutter all but disappeared when she immersed herself in the character and revelled in the freedom of expression that acting gave her.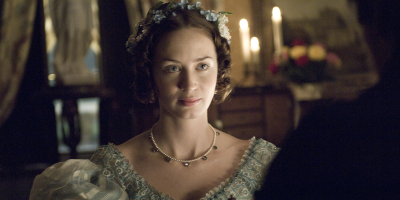 Strangely, she chose not to employ her love of adopting new accents when asked to take the role of Emily in The Devil Wears Prada, and convinced David Frankel to let her play the role using her native accent instead of the nasal American whine the part originally called for. She also had a bet going with Stanley Tucci throughout filming to see who could play their part in the most over-the-top manner without getting told off and Tucci is said to have believed that she won the bet. A woman of many talents, Emily is a grade eight cellist and a strong alto singer. She can be heard singing towards the end of her ex-boyfriend Michael Buble's rendition of Me and Mrs Jones and she doesn't like to brag about it but she was also offered a record deal after a music executive spotted her in a musical.
Emily Blunt quote:
"I couldn't talk as a kid because I stammered all the time, so I would just watch. I'm fascinated by human behavior. People surprise me all the time. And I love being able to morph into different characters."
"I heard a conversation with a studio head who said that they're willing to make an Adam Sandler film or a Will Smith film and maybe one $20m film a year and that's it. That's quite worrying that the studios are only going to be willing to spend money on films that are no risk, with the big stars that everyone is going to flock to see. So, unfortunately, there's a lot of films with a very human heartbeat that aren't getting seen or made. I think there's a great sadness in that"
What to say at a dinner party:
"Emily Blunt is fast becoming another reason to be proud of British acting talent. Refusing to take the easy route and trade on her looks, she's put in the hard graft and is getting recognition for all the right reasons."
What not to say at a dinner party:
"Has anyone ever told you you're like a poor man's Keira Knightley?"
Final thought:
Emily Blunt is a hair away from becoming a household name. She had a real knack for comedy in The Devil Wears Prada and has avoided being pigeonholed into period pieces by showing impressive versatility with her film choices. She's our very own Emma Stone and we can't wait to see more of this talented redhead.
Anything else you think the world should know? Drop us a comment below!
About The Author