Cheat Sheet: Karl Urban

Name:

Karl Urban

Date of Birth:

7th June 1972

Place of birth:

Wellington, New Zealand

Special moves:

Acting, whipping his lustrous hair back and forth whilst pretending to be a marshal in Middle Earth, deep husky voice, eyes you could take a swim in.

Films include:

Ghost Ship, The Lord of the Rings: The Two Towers, The Lord of the Rings: The Return of the King, The Chronicles of Riddick, The Bourne Supremacy, Doom, Star Trek, Dredd.
What you probably already know:
The Antipodean actor had already appeared in several action/ sci-flicks when he was cast in this summer's blockbuster Dredd. Urban has a bit of a knack for playing brooding mysterious types, you'll most likely recognize him from The Lord of the Rings: The Two Towers as Eomer, the valiant marshal with an unexplained distrust of dwarves. He was most notably lauded for his near perfect portrayal of Dr Leonard "Bones "McCoy in Star Trek and with his career following a steady trajectory, his star continues to rise. Dredd marks his first role as a leading man and Urban didn't take the responsibility lightly; the 6″ 1 actor underwent 12 weeks of intense training coupled with a strict diet in order to build the muscle required for the role. Urban also had extensive weapons training with ex- military servicemen and has been very outspoken in his belief that Dredd will mimic the success and cult appeal of its predecessor.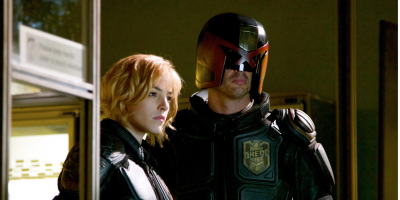 He's doesn't appear to take too kindly to people drawing comparisons between himself and old Sly Stallone, as he has rather pedantically insisted that cinema goers observe that the respective Dredd films have different titles, Judge Dredd and Dredd and he has further dismissed the original as, "Stallone wearing lycra and a gold cod piece," even going so far as to publicly declare that he,"doesn't give a damn," what Stallone thinks of the Judge Dredd reboot. Urban is in pretty good physical shape right now so we'll refrain from voicing our secret appreciation for Lycra.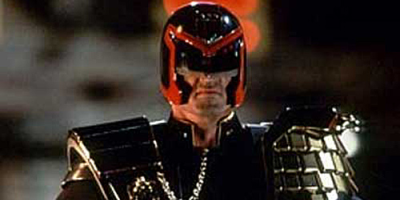 What you might not know:
Perhaps his parents were particularly partial to a full English of a morning, as Karl was born Karl Heinz Urban. As well as having a English breakfast staple for a middle name, Urban is also an accomplished horse-rider, having spent a significant portion of his childhood working on his aunt and uncle's farm. Displaying a staggering level of dedication to preparing for his role as Eomer, Urban revisited his childhood pastime, learning a particular form of horse riding that would allow him to simultaneously ride a horse whilst wielding a sword. Evidently, his professionalism paid off as he was paid $400,000 as a bonus for the additional hours he committed to perfecting his part.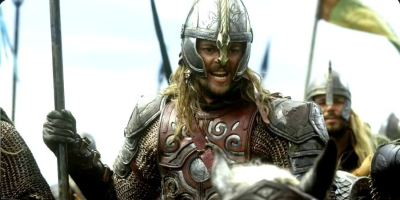 This wouldn't be the last time Urban would display a spectacular level of dedication to his craft. A self confessed sci-fi geek, Urban obsessively watched old episodes of Star Trek in order to get his performance as the much loved Star Trek character Dr Leonard "Bones" Mccoy just right. Again, it was a swing and a win for Urban as his performance so effectively recalled Deforest Kelly's memorable representation that it reportedly moved Star Trek veteran Leonard Nimoy to tears.
Karl Urban quote:
"It's such a small industry here you inevitably end up working with the same people over and over again. There are only so many actors to go around, which is good for us".
What to say at a dinner party:
Urban is the epitome of an outdoorsy type and likes nothing better than to spend his free time horseriding, rock climing and swimming, so probably something like, "Hey Karl, fancy a spot of extreme underwater frisbee polo whilst on the way to climbing Mount Everest?" would do the trick.
What not to say at a dinner party:
"So, you're from New Zealand. That means you're basically Australian right?"
Final thought:
He's got a work ethic and attention to detail that when combined have made for some truly great acting. We're expecting great things from this guy.
Anything else you think the world should know? Drop us a comment below!
About The Author