Cheat Sheet: Liev Schreiber

Name:

Isaac Liev Schreiber

Date of Birth:

4th October, 1967

Place of birth:

San Francisco, USA

Special moves:

Sinister charm, longevity, scene-stealing, being a deep-voiced force of nature.

Films include:

Sphere, Defiance, X-Men Origins: Wolverine, Goon
What you already know:
Liev Schreiber has one of the most enviable traits concerning his modest profession. Always going beyond his supporting roles into serious scene-stealing territory, he's up there with William H. Macy and Steve Buscemi, only he doesn't specialise in playing weedy creeps. His devious grin and silky growl keeps him in plenty of work as prime mischief-makers, and you can bet if his name's on the poster he'll lieven up proceedings. Bam. Who actually wanted his good friend Hugh Jackman to come out on top in X-Men Origins: Wolverine? NO-ONE. Not even nice-guy Hugh Jackman. As the only decent thing about that best-forgotten pile of wolf laxatives, Sabretooth at least deserved more than a set of Howard Hughes' fingernails with which to defend himself. Oh wait, he was Liev Schreiber. He was only in the movie because Ryan Reynolds isn't allowed out after 8:00pm and Jackman needed a pal to drink with. Duh. Case closed.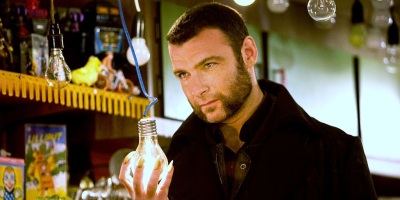 Like a tasty nugget of crack, Schreiber is really more-ish. Run with this: If Hollywood is a slowly decaying body, the films of which barely keep it alive, Schreiber is a tiny bottle of lightning; a miraculous energizer when applied sparingly, but potentially deadly if used too often. We desperately want more Liev in our lives, but fear too much could destabilise his enigmatic appeal. Or destroy Hollywood or something. BFF only recommends recreational viewing. Consult Danny Huston in cases of severe overuse.
What you might not know:
Schreiber had a lively childhood, to say the least. Living in New York City with his free-spirited divorcee mother in abandoned buildings from the time he was five, she taught him to read and forbade him from viewing colour films. While growing up, his favourite actor was Charlie Chaplin and the first colour film he did eventually see was Star Wars. The guy has great taste. He was also gifted a motorcycle on his sixteenth birthday "to promote fearlessness". It clearly worked, and is a much cooler birthday present than a self-help book. Hats off to mother. Schreiber eventually found his way out of her bohemian lifestyle and into acting, graduating with a master's from Yale School of Drama and also attending RADA in London.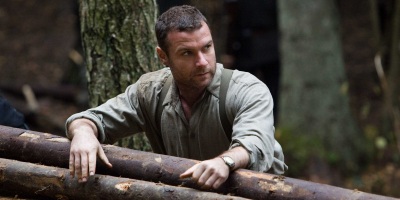 Befitting a highly-skilled actor, one of his chief passions is Shakespeare. Schreiber has performed in numerous renditions of the Bard's work around New York, including a titular turn in Macbeth at Central Park's Delacorte theatre. And to think, people consider open-air theatre the stuff of the uneducated and underemployed. Give us a chance to hear Liev Schreiber's velvety pipes rattling the night air and we'll take it, thank you very much.
Et tu, Liev?
"I have always been the Jackie Chan of Yiddish theatre."
What to say at a dinner party:
"Liev Schreiber is one of Hollywood's most precious actors, elevating even the most dire of films with his wit and charisma."
What not to say at a dinner party:
"While we're on the subject, why do you only appear in shit movies, Liev?"
Final thought:
That's the essence of actors like Liev Schreiber! A diamond in the rough, making sure that when we part with our time and money to settle in for 90 minutes of mediocrity, he'll be there to make it all right, carrying the weight like Atlas sans the self-pity. More of a charity worker than an actor, Schreiber uses his considerable excess of charm, goodwill and easy-going nature to ensure that films like Taking Woodstock, Goon and this week's Mental are enjoyable. To paraphrase Homer Simpson: "Whenever Liev Schreiber's not on screen, all the other characters should be asking "where's Liev Schreiber?"" He's really more-ish.
Anything else you think the world should know? Drop us a comment below!
About The Author