Cheat Sheet: Viggo Mortensen

Name:

Viggo Peter Mortensen, Jr.

Date of Birth:

October 20th, 1958

Place of birth:

New York City, New York, United States

Special moves:

Riding horses. Wandering apocalyptic wastelands. Starring in films with 'road' in the title. Being really, really cool.

Films include:

The Lord of the Rings trilogy, A History of Violence, Hidalgo, Eastern Promises, A Dangerous Method
What you probably already know:
That Viggo has the most satisfying first name in Hollywood. Go on, say it out loud. Nobody's going to judge you. It's just such a solid sounding name. And it sounds equally brilliant in any given accent. Seriously, try it. You just won't find one that it doesn't sound amazing in. Then consider that, when he first began acting, Hollywood tried to convince him to change his name to 'Vic Morten', and punch the nearest film producer you can find.
The other thing you probably already know is that Viggo played one of the coolest movie characters in history, in the form of Aragorn, son of Arathorn, the Dúnadan, Strider, and the rightful King of Men in Peter Jackson's epic Lord of the Rings trilogy.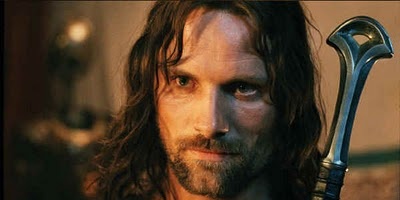 You might also know him as Hidalgo's Frank Hopkins, the American man who entered the notorious 'Ocean of Fire', a horseback race across the Saharan desert. Or perhaps as the lead in A History of Violence, where Viggo's mild-mannered character kills two robbers in self-defense, and finds his violent past dredged up to the surface. Viggo's most recent headline role was in grim-but-brilliant post-apocalyptic drama The Road, in which he plays a lonely dad traversing the wasteland that America has become with his young, innocent son, protecting him at all costs.
What you might not know:
While the unconventional name might have clued you in, you might not know quite how multi-national Viggo's background is. Born to an American mother and a Danish father, as a child he lived in Venezuela, Denmark and Argentina, where he learnt to speak fluent Spanish (In fact, he's starring in his own Spanish language film!) Viggo is also fluent in English and Danish, conversationally skilled in French and Italian, and understands Norwegian and Swedish. Oh, and Elvish. He also speaks Elvish.
As well as speaking half of the languages on Earth, Viggo is also a jack-of-all-trades (and master of most) when it comes to the arts. Not content merely with acting, Viggo is also an author, a painter, a photographer, a jazz musician (three albums!) and owns his own publishing company. How he's found the time to be acting since the early 1990s (his first appearance was in Harrison Ford-starring Amish thriller Witness) on top of all of that is beyond us.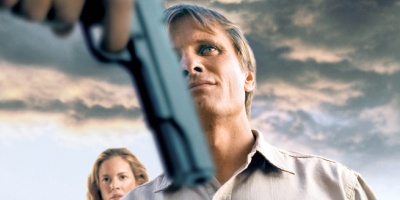 You might already know this if you've delved into the DVD extras on the LOTR releases, but if you haven't had three weeks of your life spare to devote to watching it all, you might be unaware of quite how much Viggo embodied the role of Aragorn. For a start, the film's 'swordmaster' Bob Anderson described him as "the best swordsman I've ever trained", while Mortensen would reportedly hike his way up to the film's remote shooting locations in full costume, so as to appear suitably travel-weary for the part. Like Aragorn, Viggo also developed a deep bond with the horses he rode – both on LOTR and in Hidalgo – and purchased them himself after shooting was complete. He also performs all of his own stunts on his films – even tackling some that the professional stunt-men couldn't handle themselves!
Viggo Mortensen quote:
"I have never been in a natural place and felt that was a waste of time. I never have. And it's a relief. If I'm walking around a desert or whatever, every second is worthwhile."
There's no excuse to be bored. Sad, yes. Angry, yes. Depressed, yes. Crazy, yes. But there's no excuse for boredom, ever.
What to say at a dinner party:
"Viggo Mortensen is not just a great actor, but a great human being. He's prevalent in plenty of fields, and encourages growth within them all. He's a distinctly non-Hollywood actor, not preening or proud, and he doesn't conform to the culture of celebrity. He just is. You get the impression that he could never act again and be perfectly happy, and yet he still gives his all to every role. And that makes each one special."
What not to say at a dinner party:
"Is it time for second breakfast yet, Viggo? Elevenses? Luncheon!?"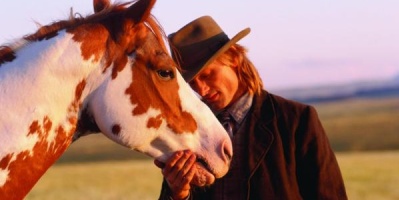 Final thought:
Viggo Mortensen is clearly a very intelligent, very soulful and very talented man. The fact that Aragorn is such a bad-ass, and that Viggo apparently embodied the character so completely that the lines between the two blurred, makes Viggo a bad-ass too. The sort of man you'd want as an uncle, he consistently throws himself into interesting and challenging roles in classy films. And we'll be in the queue for each and every one of them! All hail the King!
About The Author