How Papadopoulos & Sons became part of my story

"What is success?"
I could swear my colleagues were whispering this question behind my back. Daily I heard snatches of conversation about some kind of (what I thought was a) local business: Papadopoulos & Sons. Was it a speciality shop? A local takeaway?
Next, odd things started happening. Staff members would go mysteriously missing. One day my colleague disappeared for a month to film behind-the-scenes footage ('of what?' thought I). Another day a group of colleagues went off to do voiceover work. Did I just see famous actors rehearsing in our boardroom? Then, finally, I was let into the secret – we were not just a business, we were a film maker.
And so it was revealed. Everyone in the building was now working on a new feature – Papadopoulos & Sons – a new independent film which answered the question 'What is success?'. Papa & Sons follows self-made millionaire Harry Papadopoulos (Stephen Dillane) after he is financially ruined in a banking crisis. His family is in meltdown and he has little choice but to return with his estranged brother to the small fish & chip shop he turned his back on years ago.
Working on an independent movie is like nothing else. Marcus Markou wrote the script himself, based on an idea he had been thinking about for years. He self-financed the film, and was able to tell a story (in a two-month filming schedule) that links important elements in his life: family, entrepreneurial spirit and his Greek heritage.
I was able to meet the producers of a film, discuss shots with the editor and get up close and personal with the great cast – meeting Stephen Dillane and Georges Corraface was very special. The film also features Georgia Groome of Angus, Thongs & Perfect Snogging fame, plus English TV royalty Ed Stoppard and Frank Dillane, son of Stephen, famous for playing Tom Riddle in Harry Potter & The Half-Blood Prince. I found that these weren't actors that just wanted to get paid, they were willing to do everything to promote a film that had, unusually, gone into (and come out of) production without a fixed distribution deal in place.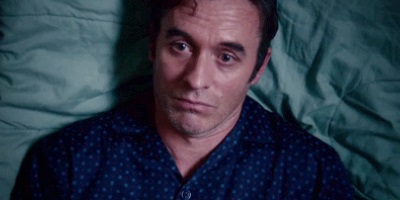 I also saw a different side of movie making. Our media producer, Paulyne Antoniou, recorded footage of dance rehearsals and guitar playing. She captured behind-the-scenes banter between takes, which meant that the kind of stuff rarely seen outside of DVD extras was now on my screen daily.
The most important and depressing thing that I learned from this experience is that making a small movie is as much an exercise in marketing as it is in film production. When producers don't have a distribution deal they need to go out and make their own luck. So Markou, his co-producers and cast went off to sell their dream to movie distributors, devoting a year to the cause. Markou explored his connections within the Greek community worldwide and flew to film festivals in various exotic locations, from Cannes to LA. I even attended one such festival – and walked a red carpet!
More home truths: it isn't easy to sell a light-hearted family comedy drama to Hollywood or Europe. Most independent films getting the green light at present are low-budget horrors with named TV directors. Markou was repeatedly told that Papadopoulos & Sons just wouldn't sell. I've seen the film five times and I see something different and amusing with each sitting. How many studio execs actually watch the films submitted for their review?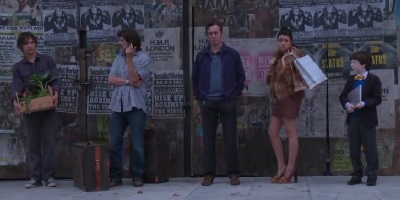 I did what I could to help. Markou created a Facebook page which receives thousands of messages of hope daily. I started a tumblr featuring important parts of the film to get a teen audience involved (I just keep reiterating the bits in the film about true love – they love it!)
As I tweeted, Markou screened the film to studio after studio. Ironically, almost everyone had something great to say about the movie, but no one had a clue how to market it. It insults film audiences to suggest that all they want is horror, action or fan pics – there are billions of people in the world with differing tastes.
Papa&Sons falls within the same vein of indie growers as Little Miss Sunshine and Napoleon Dynamite, but, when put up against the Avengers Assemble or X Men franchises, the fight to get this film to audiences was seemingly unwinnable. However, Papadopoulos & Sons is a very current film. It plays on themes of economic sacrifice and how man seems to be defined by wealth and success in modern society.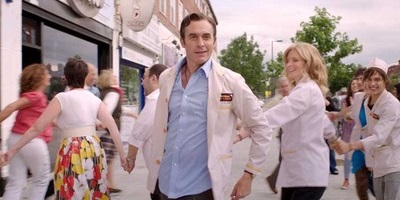 Finally, something magical happened. Firstly European territories wanted to buy the film rights and then Cineworld got on board – they wanted to screen the film. We're getting a limited release in and around London… and we couldn't be more excited about it.
So what is success? It's a cast, crew, producers, nameless assistants and little old me working together to ensure this labour of love is put on the big screen. The film is out on April 5th and you can book tickets here.
I definitely recommend heading to cinemas to see Papadopoulos & Sons. Why? Because you won't just be seeing a movie – you'll be watching the culmination of two years' hard work. This is the final result of a man who has devoted his heart, his soul and almost all of his time to those single shots and script edits – and, I promise, that care and attention really does show.
Will you be watching Papadopoulos & Sons next week? Let us know below!
About The Author