National Lampoon – where are they now?

The embarrassing dad Clark Griswold – Chevy Chase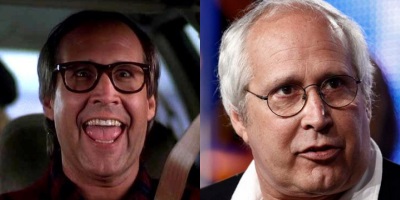 Chase has continued his comedic roles in films such as Caddyshack, Fletch and ¡Three Amigos! More recently, he's been enjoying something of a career revival thanks to his role as Pierce Hawthorne in the comedy sitcom Community. And who could forget his scene-stealing appearance in the music video for Paul Simon's You Can Call Me Al?
The beleaguered mum Ellen Griswold – Beverly D'Angelo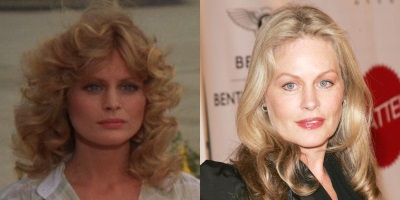 Since D'Angelo's big break as Clark Griswold's wife, she can now be seen on the series Entourage playing the role of feisty agent Babs Miller. D'Angelo also appeared in two episodes of The Simpsons as Lurleen Lumpkin, a beautiful Southern country singer and waitress, in both 1992 and 2008.
The original Rusty Griswold – Anthony Michael Hall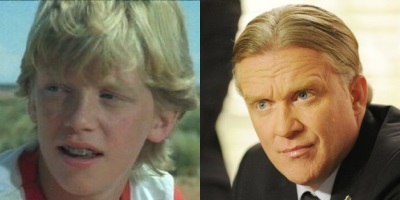 Hall gained stardom when he played Rusty at the young age of 13. Following this success Hall was named a member of the 'Brat Pack', alongside Rob Lowe and Demi Moore, and in 2006 he was ranked #4 in VH1's list of the '100 Greatest Teen Stars'. Hall has starred in hits Edward Scissorhands and The Dark Knight.
The older Rusty Griswold – Johnny Galecki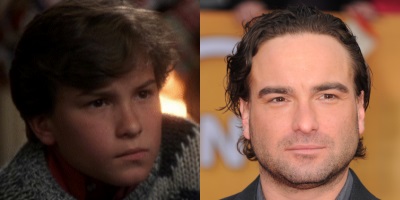 Galecki established his acting career playing the role of Rusty when he was just 14. He currently plays the role of socially awkward physicist, Leonard Hofstadter, in the hit sitcom The Big Bang Theory. Although Galecki is not a true science geek, he is a self-proclaimed motorcycle 'nerd' and drives a Harley Davidson Softail Deluxe.
The original Audrey Griswold – Dana Barron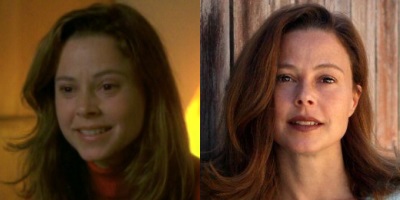 One of four actresses to have played the role of Audrey Griswold (and the only one to ever reprise it, in the made-for-TV sequel to Christmas Vacation), Barron also had a role in the original Beverly Hills 90210, for which she won the Youth in Film Award for the best recurring actress. Since then, Barron has made guest appearances on TV shows including Babylon 5 and Murder, She Wrote.
The older Audrey Griswold – Juliette Lewis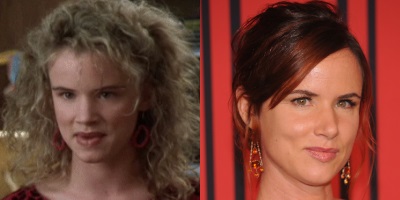 After playing Audrey Griswold in Christmas Vacation, Lewis gained international attention with her roles in Natural Born Killers and Due Date. Beginning in 2004, Lewis took a break from acting to start a music career with her band Juliette & The Licks, finally launching solo after six years and two full length albums. She was also incredibly annoying when she presented Never Mind The Buzzcocks.
The car salesman – Eugene Levy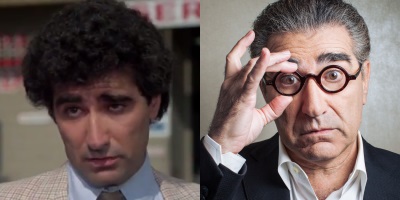 Since the original Vacation, Levy has appeared in more than fifty films. Levy's box office success in the likes of Bringing Down the House, Cheaper by the Dozen 2 and Over the Hedge has helped establish him as one of Hollywood's most popular comedic character actors. But it was Levy's role as Jim's Dad in the American Pie movies that really made him a screen icon. He also has the dubious honour of being the only actor to appear in all eight (yes, EIGHT) films in the series.
The Ultimate Vacation four disc box-set (featuring National Lampoon's Vacation, National Lampoon's European Vacation, National Lampoon's Christmas Vacation and National Lampoon's Vegas Vacation) is available now on Blu-ray™ with UltraViolet™. Look out for our review very soon!
About The Author