TGIM! Film Africa 2012

Film Africa continues to be the largest annual UK festival celebrating African cinema and culture. From November 1st, London will host no fewer than 70 films, ranging from touching coming-of-age drama to noir-inflected thrillers, thought-provoking documentaries to charming animation.
At a time when many African film festivals across Europe have had public funding withdrawn amid blinkered assertions that African culture has 'no relevance' to the continent, it is a welcome sight to see so much African cinema on display during the coming week. African cinema rarely gets a look in at the day-to-day programming of most cinemas, and with a population made up of so much African heritage, London is lucky to have its own festival screening the best the continent has to offer.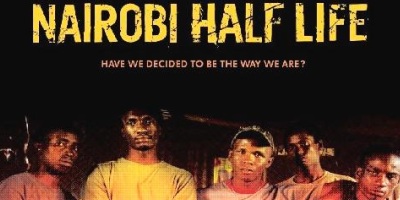 Nairobi Half Life gets a UK premiere on the festival's opening night. The tale of an aspiring actor who leaves his village in search of the big-time, Nairobi Half Life follows Mwas as his dream is obscured by a city life of small-time crooks and petty crime. It's a familiar story, but anyone who's seen Perry Henzell's classic The Harder They Come can tell you, it's one that bears repeating when new locations and cultures are on hand to provide a refreshing twist. It also comes with some European pedigree, with Cloud Atlas co-director Tom Tykwer in collaboration with the rising Kenyan talents.
One to definitely look out for is Oliver Hermanus's Beauty (Skoonheid), which was South Africa's nomination for Best Foreign Language Film at the 2011 Academy Awards, and also screened in competition at Cannes earlier this year. As a normal life of simplicity and conservatism is gradually stripped away to reveal outdated racist ideology, obsession and self-deception, Hermanus paints a hypnotic portrait of a life defined by history and ruined by an inability to change. With Deon Lotz nabbing a best actor gong at the 2011 Zurich Film Festival, Beauty promises to be on of Film Africa 2012's most prestigious features.
Troubling history and dreams of a better life dominate much of the subject matter of Film Africa's fiction segment of its programme, but the festival also showcases some lighter entertainment. Adventures in Zambezi is a perhaps overly-familiar animated tale of a young bird (a falcon this time) yearning to escape from under the wing (…) of his domineering father. If nothing else, it is certainly interesting to see an African variation on a theme so well-worn by Hollywood's animation dept. With Samuel L Jackson on board, some degree of entertainment is all but guaranteed.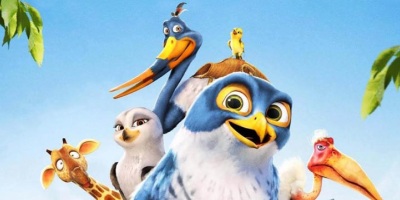 Perhaps the most inspirational films of Film Africa 2012 are housed in the shorts and documentary sections of the festival. Winner of the Short Filmmaking Special Jury Prize at this year's Sundance, Fishing Without Nets sees the world of Somali piracy shot through the eyes of a suffering fisherman. Check out the brooding trailer:
Sport plays a huge role in African society, and nowhere more so than in Victor Buhler's documentary The Beautiful Game. The binding presence of football is dissected as six separate stories in different African nations are followed, and the truly transcendent nature of the game is glimpsed in interviews with Desmond Tutu, Kofi Annan and Femi Kuti. It makes a welcome change to the toxic business of football in the UK's Premier League, and should make people pause for thought next time the handbags come out on Saturday.
The polar opposite of The Beautiful Game's uplifting celebration of inclusivity is Malika Zouhali-Worrall and Katherine Fairfax Wright's Call Me Kuchu, which explores the still-taboo subject of homosexuality in much of African society. The multi award-winning documentary focuses on a small group fighting for LGBTI rights in Uganda where homosexuality is being proposed as a capital crime by the government. Call Me Kuchu is by turns tragic and not without moments of true horror, but in David Kato, Uganda's first openly gay man, the film finds a beacon of hope.
Last year Film Africa proved itself to be a refreshing tonic amidst the waves of alternating trash and prestige that dominate what is by now a fairly predictable cinematic calendar. Judging by the 2012 programme, it looks to be better than ever, showcasing a wide range of films and talent that would otherwise remain unseen and unknown. With so many films showing at a variety of sites across London, there's no excuse for not doing the unthinkable and simply going to the movies armed with nothing more than an open mind.
Give the festival programme a perusal and let us know what films pique your interest below!
About The Author