The Book Club Special Screening: Marfa Girl

Marfa Girl premiered at the Rome Film Festival last year and won the Best Film prize, but its writer-director Larry Clark has made a point of not showing it anywhere since, and the film will not show in cinemas, that is, apart from one showing in The Book Club. This is mainly because Clark, 70, has famously been against distributors, after spending a few hours in a London police cell for punching one in the face. In fact, he hates them so much he had this to say about them: "Distributors are crooks and you never get paid no matter how good a deal you have, and I can never get a rating from the evil censors, anyway." Thus, he will now self-distribute his films by putting them online to be watched through his website.
His previous films (Bully, Kids and Ken Park) have been highly regarded, despite showing controversial scenes of teenagers using drugs and having sex. Indeed, if you're not familiar with his work, most of his 40-year career has been spent chasing teens, and reports are that Marfa Girl is no different. It follows a sexually promiscuous 15-year-old boy called Adam (played by Adam Mediano), who lives on the outskirts of Texas near the Mexican border, within an artistic community. Clark's fly-on-the-wall style of filmmaking has been compared to great American director Gus Van Sant (Elephant, Paranoid Park) for his realism and sense of experience.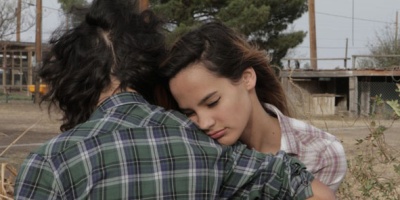 Drake Burnette, the young actress who stars as Marfa Girl, has said that she admires the director's work, being a recent art school graduate: "I think his work is so brave and beautiful," she said, and added "He's been able to capture so many sub-genres of American youth culture." Here is a clip of Marfa Girl from the Rome Film Festival.
Clark has said of making films to be self-distributed: "I wanted to make a movie for the internet. These days everyone's on it – emails, social networks and all that. Kids are constantly connected to it. People make a video and it gets a million hits, so f**k it, let's do it. This is the future and the future is now."
However, if you want to see Marfa Girl on a big screen, there will be two screenings at The Book Club in Shoreditch on Tuesday 12 February, at 7pm and 9.30pm. Although the guestlists are full for both screenings, dropout places may be available for walk-ins. Check The Book Club's website for details. Otherwise, you can watch it on Larry Clark's website for the small price of $5.99/ £3.77.
Are you seeing Marfa Girl? Let us know what you thought of it below.
About The Author