The changing faces of Rooney Mara

Law and Order: Special Victims Unit (2006)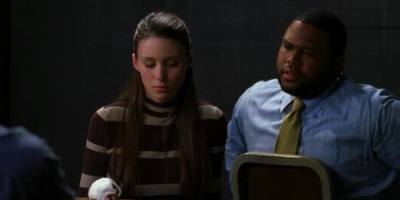 One of Rooney's first TV roles – she played a small role in an episode of Law and Order as a teen involved in school bullying. These edgier roles are what Rooney would eventually become famous for.
Dare (2009) and Tanner Hall (2009)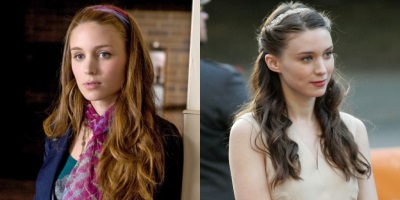 Rooney changed directions and played typical American high school girls for a while in indie films Dare and Tanner Hall. Soft curls, braids, highlighted hair, and dresses that look straight off the rail at The Gap. These sweeter roles characterised Rooney's early career years.
Nightmare on Elm Street (2010)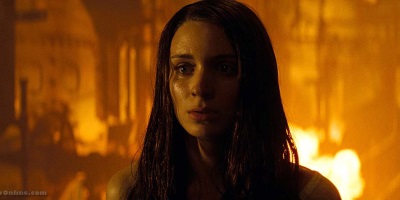 Giving the horror genre a try, Rooney starred in a remake of this classic horror from 1984. Distancing herself from the schoolgirl roles of the previous year, Rooney spent much of the movie bloodied and screaming.
The Social Network (2010)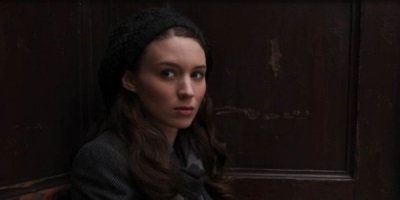 To play Erica Albright, a Boston University student who gives Jess Eisenberg's Mark Zuckerberg some harsh truths, Rooney got into full New England collegiate uniform. Beanies, scarves, wool peacoats and conservative leather boots. She looked pretty, but smart, as evidenced by the no-nonsense colour scheme consisting of shades of brown, grey, and navy. This was Rooney's first major step towards stronger female roles.
The Girl with the Dragon Tattoo (2011)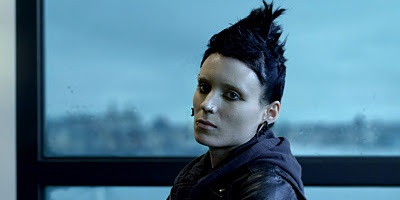 Rooney was unrecognizable in her Oscar-nominated turn as Lisbeth Salander in the English-language film of the first of Stieg Larsson's best selling Millenium Trilogy novels. For the edgy role, Mara cut her hair and dyed it black, shaved her eyebrows, and got four piercings in her ears, one in her eyebrow and another in one nipple. She donned additional fake piercings and tattoos to complement her all black ensembles to portray the rebellious and deviant computer hacker.
The film's fashion changed Mara's off-set fashion. The actress confesses that after the film her style became less "girlie, frilly" and more "comfortable, more utilitarian, and sort of boyish". Many of her subsequent red carpet looks showed off her new black-and-white minimalistic sartorial preference.
Side Effects (2013)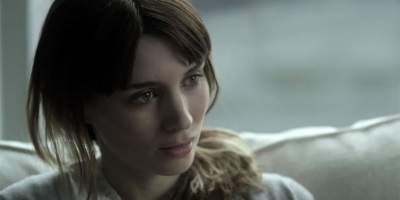 Rooney took on another challenging role in Steven Soderbergh's Side Effects, playing a young woman who might have committed murder due to the side effects of a drug she was prescribed. Frequently dressed in prison uniforms or mental hospital gowns, Rooney gave an emotional performance that was a standout in the all-star cast.
Ain't Them Bodies Saints (2013)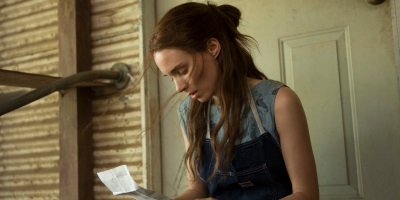 Never one to shy away from tough parts, Rooney's latest role might be her best yet. She stars opposite Casey Affleck, who plays an outlaw trying to get home to his wife (Mara) and the child he never met. Rooney plays the wife who might have a larger role in the crime (that took her husband away) than originally suspected… Sounds like another fantastic part for an actress who continues to excel in every genre she tries.
Ain't Them Bodies Saints is released 6 September 2013 in the UK.
About The Author