WIN a signed Ill Manors script with It's a (w)Rap!

Welcome, raptastic wordweavers and hip-hopsters of the globe! To celebrate the DVD release of ill MANORS, the directorial debut of rapper, soul artist, actor and general East London polymath Ben Drew (aka Plan B), we have a FANTASTIC new competition and a money-can't-buy first prize.
Would you like to get your hands on a super-rare copy of the ill MANORS script signed by Ben Drew himself? Then you're going to have to get lyrical and enter our It's a (w)Rap (we know, it's a pretty good name) competition! To enter, simply do the following:
1. Choose your favourite film. If you're anything like us, this is the hardest bit.
2. Write a rap about it. Keep it under ninety seconds – we don't have all day – but otherwise let your imagination run wild! Obviously we don't mind if you swear in it, because we're mavericks and so are you.
3. Record the rap. We'd prefer video because we like knowing what you look like (and so does everyone else – video raps will be more popular) but if you're a little bit shy then an audio-only version is fine.
4. Send it to us. Post your rap on YouTube, SoundCloud, AudioBoo or wherever you fancy, then email [email protected] with a link to your entry. Please make the subject of your email BFF RAP.
5. VOTE! Keep checking back here – we'll be posting new raps every day. Each rap will have a star rating like this one:
beneath it – you can only vote once, so make sure your friends stop by to give you a 10!
After a fortnight we'll announce a shortlist and our judging panel will do the rest. The winner will receive a SIGNED SCRIPT from ill MANORS and three runners-up will win the film on Blu-Ray.
So what are you waiting for? On your marks… get set… rap!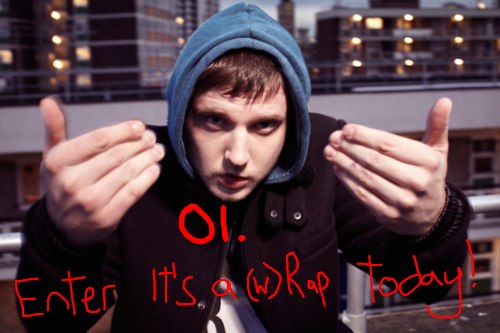 About The Author