3rd Hobbit production video online!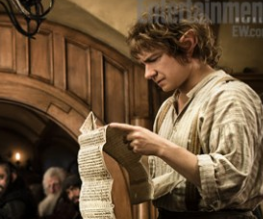 With all the ruckus around disappointing or at least rather baffling trailers about at the moment, it's rather glorious to be able to slip comfortably into the world of The Hobbit, safe in the knowledge that it's just going to be brilliant. Peter Jackson has released another production video to keep us all in the loop, and it just looks like they're having the best time ever.
With the focus on the entire team's "favourite bits so far", it's nice to see that the dwarves take centre-screen. As Jackson himself says, having 13 heroes – 14 if you count Bilbo, which we kind of do – in one film is no easy task, and it's lovely to begin to see each characters' personality shine through. And also, Ian McKellen. What a man. OK, enough talking, just WATCH IT:
Happiness. Just, just happiness.
About The Author