Abigail Spencer heads from Madison to Oz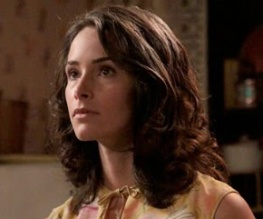 Mad Men star Abigail Spencer has been revealed to be taking a supporting role in Sam Raimi's upcoming Wizard of Oz prequel Oz, The Great and Powerful.
Spencer, whose Mad Men character Suzanne Farrell is an improbably foxy teacher and one of Don Draper's love interests, will apparently play a member of Oz's Kansas conjuring show.
She joins a fairly stellar cast which currently includes James Franco as the 'wizard' himself, Zach Braff as his servant Frank and Mila Kunis, Rachel Weisz and Michelle Williams as the three witches Theodora, Evanora and Glinda respectively.
Combined with the news that Danny Elfman has apparently kissed and made up with Raimi, things are looking quite interesting over in the Emerald City. Watch this space for more developments!
About The Author