Actor Patricia Neal Loses Cancer Battle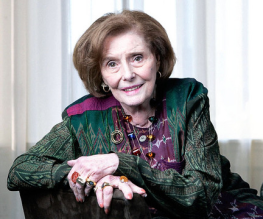 Actor Patricia Neal has lost her battle against lung cancer and died yesterday at her home in Massachusetts, aged 84. The star of Broadway, TV and film displayed her devotion to the performing arts by continuing to act after a series of strokes and heartaches throughout her life.
Neal is known for her lead roles in films such as The Fountainhead (1949), The Day the Earth Stood Still (1951) and A Face in the Crowd (1957). She won an Academy Award in 1963 for playing the housekeeper in Hud opposite Paul Newman, as well as receiving many other prestigious nominations.
In the face of a messy divorce with writer Roald Dahl and the loss of a young daughter to measles, the star remained a tower of strength to others. In 1978 she founded The Patricia Neal Rehabilitation Centre based in Knoxville, Tennessee, where she grew up. The centre continues to help people recovering from strokes and other serious injuries to this day.
Long term friends have described Patricia as a truly courageous lady.
About The Author