Agents of S.H.I.E.L.D. full trailer generates ambivalence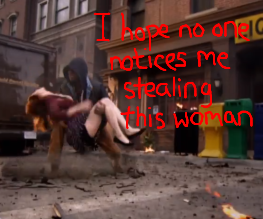 Agents of S.H.I.E.L.D. showed off a teaser promo just a couple days ago, which we reported on as being distinctly cheap-looking. Now we have the full trailer for the series and… it looks better than we thought it would. That's not to say we're entirely pumped up to see the Marvel Agents of S.H.I.E.L.D. spin-off series, but at least we get more Agent Coulson, which is clearly what the world needed. THANK GOD HE'S ALIVE.
Let's hope there's no government agency actually like this:
Hey, look, it's Clark Gregg being all bossy and angry and talking and stuff alive. He looks pretty good for a corpse. Cloning? Robot? The living dead? Does it really matter? He's in Agents of S.H.I.E.L.D. and that's good enough for us. The series looks a little cheesy to be honest, but if Marvel's got its name on it, Agents of S.H.I.E.L.D. should be a fan pleaser at the very least. Ming-Na Wen has still got it too, did you see her kick that guy's ass?
Do you reckon Agents of S.H.I.E.L.D. will be any good? Let us know in the comments below!
About The Author