"Akira" Casting Latest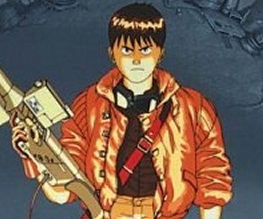 With beloved Manga series Akira set for the dreaded "reimagining" treatment, fans are still reeling from the whispers of Zac Efron's involvement. However, they will now find a nugget of hope that the Neo-Manhattan based movie will be able to hold a torch to the seminal 1988 anime adaptation of the same source. Rumours are gathering apace that Morgan Freeman will take the role of Colonel Shikishima.
Should this be true, Freeman's interpretation of the Colonel would mean we suddenly have a much more intriguing film on our hands. Freeman can bring gravitas to pretty much any role he takes, and to see what he could do with such a sinister character as this could greatly improve the prospects here.
Unfortunately, the engaging and versatile Joseph Gordon –Levitt has denied rumours that he could portray the conflicted and powerful Tetsuo, which leaves perhaps the most complex role in the original film apparently unfilled. Hopefully the high- profile names attached to the project will attract further interest, and Akira can avoid becoming High School Musical 4: Post-Apocalyptic Bloodbath.
Who do you think could handle the role of Tetsuo? Comments below please!
About The Author