Alan Partridge teaser trailer reveals film name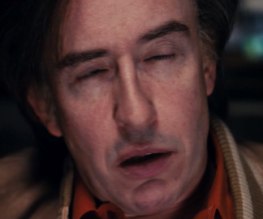 Well, here we are. Twelve thousand years on from the first announcement that Steve Coogan's only popular character was heading to the big screen, the first teaser trailer for the Alan Partridge movie – which we've just found out is called Alpha Papa – has finally landed. It's quite boring, but that doesn't matter really – Tim Key's in it and you're definitely going to go and see it regardless, aren't you? Anyway, it's Red Nose Day.
Here you go:
Alpha Papa stars Coogan alongside Colm Meany, Sean Pertwee and Nigel Lindsay, as well as franchise regulars Felicity Montagu (as Alan's hapless Baptist secretary Lynn) and Simon Greenall as incomprehensible Geordie Michael. We're off to the pub.
Have you never had a pint of lager, a gin and tonic and a Baileys chaser? You big girls' bras!
About The Author