Fassbender and Yeoh to star in Alien prequel 'Paradise'?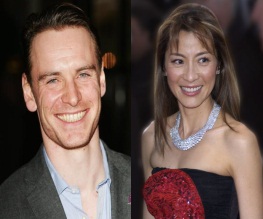 With 20th Century Fox assuring everyone that will listen that the talk of delays on Ridley Scott's Alien prequel is just that, talk, a number of Vulture's sources have suggested that filming might commence as soon as March.
The rumour apparently started when the studio failed to cast Leonardo DiCaprio in the movie and Scott considered postponing production to allow his desired actor to shoot Clint Eastwood's J. Edgar Hoover biopic alongside the two prequels.
Although reports that Michael Fassbender and Michelle Yeoh are in line to play 'David' and 'Vickers' respectively now accompany the original linking of Noomi Rapace to the movie's lead female 'Elizabeth Shaw', the most tantalising rumour is that the first film, previously untitled, is to be called Paradise. With formal offers yet to reach actors, it seems a little unrealistic to start tying anyone to roles that might not even make it into the movie. A title leak, on the other hand, seems far more likely.
Both actors would, however, prove interesting choices for the franchise. Then again, as long as Ridley Scott doesn't heed the rumourmill and cast Gemma Arterton I'm more than happy.
About The Author