Amanda Seyfried in talks for Seth MacFarlane western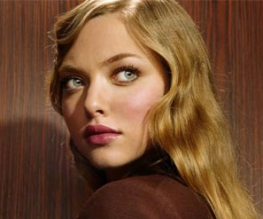 Seth MacFarlane's new comedy western A Million Ways to Die in the West, currently starring academy award winner Charlize Theron, might see the addition of a new blonde in the form of Amanda Seyfried. The Les Misérables star has just premiered Lovelace at this year's Sundance Film Festival, but Amanda Seyfried now has no time to rest as she gets straight into talks with Seth MacFarlane about starring in the upcoming western.
If the discussions go in her favour, Amanda Seyfried will be set to play MacFarlane's girlfriend, who ditches him after he "chickens out of a gunfight". The disheartened lad then meets a farmer's wife (Theron), who teaches him how to use a gun in order to win back his girlfriend. MacFarlane co-wrote the script with Alec Sulkin and Wellesley Wild, who also worked with him on Ted.
Is MacFarlane just hiring hot women for his films now? First Mila Kunis, then Charlize Theron, now Amanda Seyfried? Is he a pervert or does he just have damn good taste?
We may have our doubts about Theron's comedic skills, but we're confident Amanda Seyfried will deliver the funny. Who can forget her role as Karen in Mean Girls? Working with one of the most widely-celebrated comedic writers in our generation can surely only be a good thing… or a disaster (Ted). Nevertheless, things are certainly continuing to look golden for Amanda Seyfried. We'll keep you posted with any more updates.
Can you see Amanda Seyfried in a comedy western alongside Seth MacFarlane? Bit of an odd pairing? Let us know below!
About The Author