Amy Adams to play Lois Lane!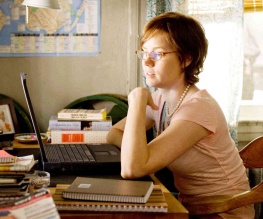 Oscar-nominated actress Amy Adams has scooped one of the most hotly contested revived parts in years; the iconic role of Superman's squeeze Lois Lane, previously the preserve of Christopher Reeve's leading lady Margot Kidder and, more recently, Kate Bosworth (whatever happened to her?) in Superman Returns.
Adams joins an all-star cast which includes relative newcomer Henry Cavill as the Man of Steel himself as well as Kevin Costner and Diane Lane as his adoptive parents. We're rather chuffed about this; Amy's on top form at the moment after a hefty three Academy Award nominations since 2005, most recently for The Fighter; hopefully she'll succeed where Bosworth totally, unremittingly failed.
What do you make of the latest casting? Is it time for Zach Snyder to stop bloody drip-feeding us? Have your say below!
About The Author