Amy Winehouse documentary in the works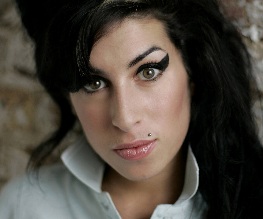 The director of documentary Senna will be in the driving seat for a cinematic documentary about the late singer Amy Winehouse. Asif Kapadia is hooking up with Universal Music and the producer of Exit Through The Gift Shop, James Gay-Rees, to work on the project. The film will feature some unseen archive footage as it recounts the Back to Black singer's professional and personal life. Winehouse died in 2011 of alcohol poisoning.
Kapadia and Gay-Rees said: "Amy was a once-in-a-generation talent who captures everyone's attention; she wrote and sung from the heart and everyone fell under her spell. But tragically Amy seemed to fall apart under the relentless media attention, her troubled relationships, her global success and precarious lifestyle. As a society we celebrated her huge success but then we were quick to judge her failings when it suited us."
Studio Focus Features International is planning to take the documentary to the upcoming Cannes Film Festival and pitch it to foreign buyers. Kapadia received critical acclaim for Senna, a documentary on Brazilian Formula One racer Ayrton Senna who won the F1 championship three times before his death aged 34.
About The Author