Andy Serkis replaces David Tennant in new John Landis Film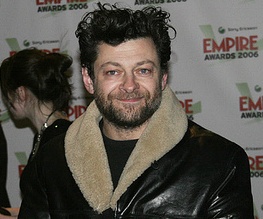 Simon Pegg has announced that former Doctor Who David Tennant has dropped out of John Landis' forthcoming film about the famous 19th century grave-robbers, Burke and Hare. Tennant's replacement is Andy Serkis aka Gollum.
Pegg made the announcement over Twitter when he tweeted, "David Tennant had to drop out of B&H but by sheer glorious serendipity a legend of Middle Earth and Skull Island has come aboard. Welcome AS."
Pegg will play the role of Burke and Serkis will be his partner in crime Hare. The pair were famous for digging up graves and selling corpses to medical schools before they eventually began to generate their own corpses. Despite the dark subject matter, with Landis on board and Simon Pegg and John Cleese involved we imagine there will be a comic take on the story.
Do you think Serkis is a good replacement for Tennant?
Tell us below…
About The Author