Ant-Man footage leaks!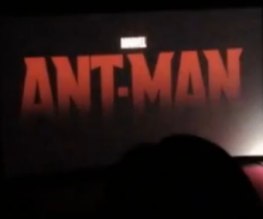 Right, we're not going to mess about here. Some test footage from Ant-Man, Hot Fuzz director Edgar Wright's offering to the gods of Marvel, has leaked online – it'll probably be gone in half an hour because Disney gave all those troll things from Sleeping Beauty jobs as copyright enforcers, so just watch it and then we'll write some more stuff later. Cool? Cool.
WE SAID WATCH IT
[swfobj src="http://vimeo.com/moogaloop.swf?clip_id=62226434&server=vimeo.com&color=00adef&fullscreen=1″ width="400″ height="225″]
So, what do you reckon? Obviously it's a big scruffy (and at an angle, and with someone's head in shot), but this glimpse into the world of Henry Pym (whose Pym Particles let him vary his size while maintaining his full strength) is certainly interesting. Here's BFF regular Paddy Harley with pretty much that opinion again, but in Twitter form:
@jm_underwood Yeah, I saw. It was just test footage (rough effects etc), but good illustration of how shrinking could be used for fighting.

— Patrick Harley (@DeadbeatPad) March 20, 2013
That's all from us, because if we don't publish soon there's going to be no point in any of this. Happy shrinking!
What do you think of the new Ant-Man footage? Let us know below!
About The Author