Anthony Mackie cast in Captain America sequel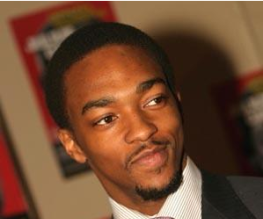 Fresh off the back of The Avenger's success, Marvel studios is reportedly keen to introduce a fresh batch of superheroes in the hotly anticipated Captain America: The Winter Soldier. Among them is Falcon, Marvel's first African-American superhero, and it has been confirmed that the part will be portrayed by actor Anthony Mackie.
Mackie has appeared in a several critically acclaimed films including Million Dollar Baby, The Hurt Locker, and Abraham Lincoln: Vampire Hunter but this marks his first foray into the world of comic book movie adaptations and he is very excited about it saying, "It makes me feel all the work I've done has been paying off. I have a son, nephews and nieces, and I love the idea that they can dress up as the Falcon on Halloween. They now have someone they can idolize. That's a huge honour for me."
Precious little information has been released on the coming sequel, so at present Mackie's level of involvement has yet to be determined, but we're very intrigued to see how well this character translates onto the big screen. For those not familiar with the Marvel universe, Falcon was a character who gains the ability to telepathically communicate with birds and proves a valuable ally to Captain America.
If you're raising a skeptical eyebrow and wondering how in the world that power could be of any practical use in a combat situation, you're in good company. We are seriously struggling to see how this "power" could be useful or cool, but we have it on good authority that the comic book Falcon is sufficiently badass and hopefully the big screen version will be too.
About The Author