Ashton Kutcher's Steve Jobs set for August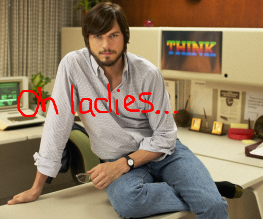 Ashton Kutcher's biopic of legendary Apple co-founder Steve Jobs has finally got a release date of 16th August, moving it to within a week of Elysium, Percy Jackson: Sea of Monsters, Planes, We're The Millers, and Kick-Ass 2. They must really have a lot of faith in Ashton Kutcher's performance. Jobs (it's a perfunctory title but it'll do), was recently well received at Sundance, hopefully the world will like it too.
Following the wildly successful Walter Isaacson's biography, Jobs features Ashton Kutcher sporting the classic nerdy beard, making boxes full of circuits and other Apple-related shenanigans. By all reports Ashton Kutcher does a reasonable JOB of Steve Jobs, and critics usually hate him with a passion bordering on the actively hostile, so good for him.
Steve Jobs died in October 2011 after a long battle with pancreatic cancer. Ashton Kutcher will be joined by Josh Gad as Steve Wozniak. Here they are in flatteringly 80s attire.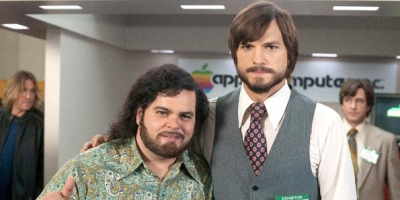 BAM. GIVE THOSE MEN OSCARS RIGHT NOW.
How do you feel about Ashton Kutcher as Steve Jobs? Can we expect you see you opening weekend when Jobs lands in August?
About The Author