Assassin's Creed film targets Michael Fassbender as lead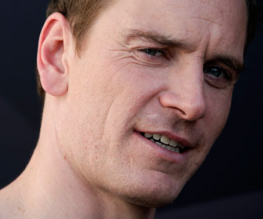 Assassin's Creed 3 is on the way for Playstation 3 and X-Box 360  at the end of the month, so it's no surprise that New Regency have finally taken up Ubisoft on their offer of making a film adaption of super-successful franchise Assassin's Creed, with Michael Fassbender confirmed in the lead role.
New Regency has some excited releases on the horizon, with Twelve Years a Slave (starring one Michael Fassbender) just wrapping, and Darren Aronofski's insanely wet epic Noah (starring a grizzly Russell Crowe to balance a nubile Emma Watson) set for release in 2014.
Although no firm details of the film has been announced, it has been assumed that Michael Fassbender will assume the role of Assassin's Creed protagonist Desmond Miles, who uses a machine to experience his assassin ancestors' memories locked away within his DNA.
Dodgy science aside, the Assassin's Creed series is solidly made. Since it relies heavily on a coherent narrative, it seems more suited to a video game-film adaption than most other game series. Uwe Boll, we're looking at you, here.
Michael Fassbender seems unstoppable at the moment. Aside from landing the Assassin's Creed role (big news in itself since 38 million games from the Assassin's Creed series has been sold thus far), he has also made a name for himself acting brilliantly in Quentin Tarantino's Inglorious Basterds, Matthew Vaughn's X-Men: First Class and Ridley Scott's Prometheus. That's a list most actors would kill to have in their entire career.
Film adaptions of computer games have earned a bad reputation. Do you think that this is fair? Are you excited or worried about Michael Fassbender in Assassin's Creed?
About The Author