At the Mountains of Madness project axed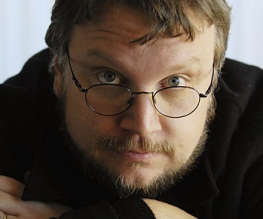 Fantasy nerds everywhere were this morning weeping tears of joy as news that Guillermo Del Toro's adaptation of HP Lovecraft's At the Mountains of Madness had finally been given the go-ahead to start production in the summer.
Those sweet tears of joy quickly became bitter tears of disappointment as a crushingly brief email from Mr Del Toro himself confirmed that rather than being 'alive' the project was very much 'dead'. It's reported that Universal studios had reservations about the financial viability of a $150 million project based on a cult sci-fi/horror novella by a little known and long dead author. It seems not even the alleged involvement of Hollywood Superstar Tom Cruise and experienced money-wringer James Cameron could counterbalance the sheer geekery of the project.
HP Lovecraft, a pulp fiction author in his day, has gradually developed a cult following amongst sci-fi and horror fans alike, his work being considered the defining canon of the 'cosmic horror' genre. Lovecraft's 'weird tales' usually revolve around the 'Great old ones' – terrifying space creatures of immense power that bend reality with their very presence. So in other words a perfect match for Del Toro's vivid, surreal style and masterful use of CGI – if he can't swing it past a major studio it's unlikely anyone else can. Time to put this fantastic dream to bed, I think.
About The Author