Aubrey Plaza and John C. Reilly in zombie comedy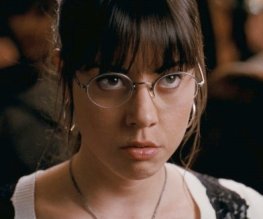 Aubrey Plaza has been turning heads ever since the American comedy Parks and Recreation hit screens in 2009. Judd Apatow liked her enough to cast her in the unfortunate Funny People and Edgar Wright gave her a great role in Scott Pilgrim vs. The World as Julie Powers, and it looks like Aubrey Plaza will be returning to cinema alongside John C. Reilly in zom-com Life After Beth.
Aubrey Plaza was most recently in Safety Not Safety Not Guaranteed, and we'll also get a peek of her considerable talents in the upcoming film A Glimpse Inside The Mind of Charles Swan III. Life After Beth is being written and directed by Jeff Baena, who co-wrote I Heart Huckabees. Although we have zombies coming out of the wazoo at the moment, we are actually rather intrigued by Life After Beth. John C. Reilly can make anything good, even Step Brothers!
Life After Beth will bite the nummy living flesh of cinemas in 2013, alongside Warm Bodies, yet another zom-com, and World War Z, which we think looks absolutely awful. Let's hope Life After Beth can pull ahead of its undead competition. Give 'em hell, Aubrey Plaza!
As sick of zombies as you may or may not be, can Aubrey Plaza coax you into yet-another zom-com?
About The Author