Audiences Don't Rate Cameron Diaz's Box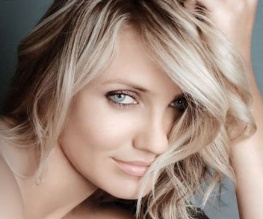 Sparkly-toothed rom-com queen Cameron Diaz, last seen playing the mother of a cancer victim in the weepy My Sister's Keeper, has had another go at a serious role, and guess what? It's been panned.
Horror thriller The Box, starring the actress and directed by Richard Kelly, the man behind Donnie Darko, scored a rare 'F' rating from audience members on its opening night.
The film has taken a meagre $7.5 million at the US box office in its first week, but it's the CinemaScore rating, which producers rely on primarily to judge a movie's future commercial prospects, that's really got the studio concerned.
CinemaScore obtains its ratings by giving audiences cards to fill out on a movie's opening night stating how much and why they liked a particular film. In the company's 27-year history, there have only been three other films scoring an F – similar horror stinkers The Bug, Wolf Creek and Darkness. The nature of the research, which involves average movie goers rather than critics, usually means audiences are overly generous if anything, giving most movies A or B, so to score an F, you've pretty much got to be on par with Waterworld.
The CinemaScore ratings are usually a good indicator of how films will do post-opening weekend. While Bruno was expected to earn $45 million or more on its opening weekend due to Borat's success, negative word of mouth about the film spread quickly, resulting in it only making $30 million for the first weekend and $57 million overall. This outcome was predicted by CinemaScore, whose test audience gave the film a C. Similar bomb Land of the Lost attained a C+. And let's face it, if Will Ferrell's unfunniest movie managed that grade, we're looking at a disaster that will do for cinemas what Hurricane Katrina did for New Orleans. Baton down the hatches.
About The Author