Autodesk launches PAYG rental scheme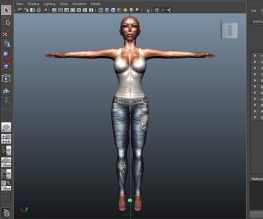 If you're anything like us, you take shamefully little interest in how CGI happens beyond making the occasional joke about Andy Serkis and his pom-pom leotards. So long as the digital world keeps expanding and George Lucas gets even more toys to play with, all must be happy in VFX land. Right? Wrong. It's been a hard few years for the industry – influential animation house Rhythm and Hues was filing for bankruptcy even as it was awarded the Oscar for best visual effects in Life of Pi, and the pinch is being felt from corporate behemoths right down to tiny start-ups.
Fortunately, someone's doing something about it. Software giants Autodesk, who offer a portfolio of services covering everything from architecture to manufacturing, have just announced a brand new way to access their pioneering products. The Autodesk Entertainment Creation Suites cover the full range of VFX requirements, and have been used to help create the magical digital worlds of films like Alice in Wonderland, King Kong and Inception. Autodesk software made Avatar possible (bit of a mixed blessing that), and its 3D technology has appeared on the small screen in Doctor Who. It even pops up in games – if you've played Assassin's Creed: Brotherhood, for example, you've benefited from Autodesk's work.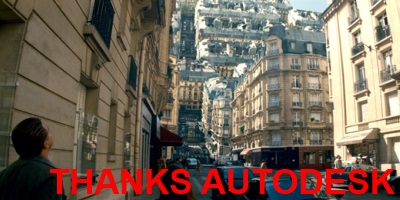 Until now, access to Autodesk software has been exclusively available to those able to purchase a perpetual license, which grants permanent access to anything from the Maya entertainment suite to Moldflow, which is great if you're into injection moulding. But from this month onwards, VFX businesses of all kinds will be able to structure their expenditure by purchasing rental plans, available on a monthly, quarterly or annual basis. With overheads and flexibility more important than they've ever been, this new setup will allow companies to quickly scale their capacity up and down, catering for brief boosts in productivity without the bother and expense of retaining perpetual licenses that are only needed for a few months of the year. Customers can treat their investment in Autodesk software as an operational expense rather than a drain on their capital, enhancing their ability to respond quickly and efficiently to new jobs and challenging situations. And Autodesk guarantees that every rental will always constitute the very newest version of the software suite in question.
At a press conference at Autodesk's London HQ, Will Cohen of Milk (a new VFX house formed from much of the talent formerly working at Mill TV) explained that Autodesk's pay as you go plan represented "a huge reduction in the barriers to entry" to the industry. Milk's team is currently working on everything from the 50th anniversary special of Doctor Who to Keanu Reeves' samurai epic 47 Ronin via Series 3 of Sherlock (no, he wouldn't tell us how he survived), and after just three months of working under its new banner every little saving and convenience obviously matters. As we said at the beginning, we're not experts on this sort of thing – but with everyone in film and television production feeling the effects of the apparently endless recession, anything that stimulates competition and innovation while opening the door to talented, penniless newbies sounds like a good plan to us.
You can find out more about Autodesk's pay as you go options here. Happy modelling!
About The Author