BAFTA Game Award nominations dominated by Batman and L.A. Noire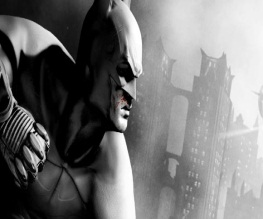 With each passing year, video-games seem to be being treated increasingly seriously as a commendable cultural entity. Who'd have thought that a hobby once associated with masturbatory adolescents and underdeveloped man-children now has its own dedicated BAFTA event – red carpet and all?
This year's BAFTA line-up is looking stronger than ever, with Batman: Arkham City and L.A. Noire ruling the roost with eight nominations each. Sony will be happy to see that Playstation 3 exclusives LittleBigPlanet 2 and Uncharted 3 came in with six nominations each. Valve's wonderfully original first-person puzzler Portal 2 and the epic sandbox RPG Elder Scrolls V: Skyrim received five nominations apiece.
While the film BAFTAs make a joke of themselves by not even nominating Olivia Colman for the Best Actress Award, The Game BAFTAs have been growing in prominence each year. This year has seen the inclusion of three additional awards categories – Debut Game, Online Multiplayer and Online Browser – which have been set up to take into account burgeoning developers and the growing importance of social networking in gaming.
The ceremony will be taking place on 16th March.
Action
Assassin's Creed Revelations
Martin Schelling, Darby McDevitt, Raphael Lacoste
Ubisoft Montreal/Ubisoft
Batman: Arkham City
Jamie Walker, Sefton Hill, Adam Doherty
Rocksteady Studios/Warner Bros. Interactive Entertainment
Call of Duty: Modern Warfare 3
Development Team
Infinity Ward and Sledgehammer Games/Activision Blizzard
Deus Ex: Human Revolution
Jean-Francois Dugas, Antoine Thisdale
Eidos Montreal/Square- Enix
Portal 2
Development Team
Valve/Valve
Uncharted 3: Drake's Deception
Evan Wells, Christophe Balestra, Amy Hennig
Naughty Dog/Sony Computers Entertainment Europe
Artistic Achievement
Batman: Arkham City
Jamie Walker, Sefton Hill, David Hego
Rocksteady Studios/Warner Bros. Interactive Entertainment
L.A. Noire
Simon Wood, Cheekin Chan, Ben Brudenell
Team Bondi/Rockstar Games
LitteBigPlanet 2
Development Team
Media Molecule/Sony Computers Entertainment Europe
Raymans Origins
Michel Ancel, Celine Tellier, Christophe Villez
UBlart Montpellier/Ubisoft
The Elder Scrolls V – Skyrim
Todd Howard
Bethesda Game Studios/Bethesda Game Studios
Uncharted 3: Drake's Deception
Evan Wells, Christophe Balestra, Amy Hennig
Naughty Dog/Sony Computers Entertainment Europe
Audio Achievement
Batman: Arkham City
Jamie Walker, Sefton Hill, Nick Arundel
Rocksteady Studios/Warner Bros. Interactive Entertainment
Battlefield 3
Stefan Strandberg, Bence Pajor, Carl Vikman
Dice/Electronic Arts
Call of Duty: Modern Warfare 3
Development Team
Infinity Ward and Sledgehammer Games/Activision Blizzard
Dead Space 2
Andrew Boyd, J White, Steve Papoutsis
Visceral Games/Electronic Arts
The Nightjar
Nick Ryan, Paul Bennun, Daniel Jones
Somethin' Else/Somethin' Else
Uncharted 3: Drake's Deception
Evan Wells, Christophe Balestra, Amy Hennig
Naughty Dog/Sony Computers Entertainment Europe
Best Game
Batman: Arkham City
Jamie Walker, Sefton Hill, Nick Arundel
Rocksteady Studios/Warner Bros. Interactive Entertainment
FIFA 2012
Kaz Makita, David Rutter, Aaron McHardy
Electronic Arts/Electronic Arts
L.A. Noire
Brendan McNamara, Naresh Hirani, Alex Carlyle
Team Bondi/Rockstar Games
Portal 2
Development Team
Valve/Valve
The Elder Scrolls V – Skyrim
Todd Howard
Bethesda Game Studios/Bethesda Game Studios
The Legend of Zelda: Skyward Sword
Development Team
Nintendo/Nintendo
Debut Game
Bastion
Amir Rao, Greg Kasauin, Darren Korb
Supergiant Games/Warner Bros. Interactive Entertainment
Eufloria
Rudolf Kremers, Alex May
Omni Systems Limited/Omni Systems Limited
Insanely Twisted Shadow Planet
Michael Gagne, Joe Olson
Shadow Planet Productions/Microsoft Studios
L.A. Noire
Brendan McNamara, Naresh Hirani, Alex Carlyle
Team Bondi/Rockstar Games
Monstermind
Henrique Olifiers, Mike Bithell, Ric Moore
Bossa Studios/Bossa Studios
RIFT
Scott Hartsman, Russ Brown
Trion Worlds/Trion Worlds
Design
Batman: Arkham City
Jamie Walker, Sefton Hill, Ian Ball
Rocksteady Studios/Warner Bros. Interactive Entertainment
L.A. Noire
Brendan McNamara, Alex Carlyle, Andrew Hamilton
Team Bondi/Rockstar Games
LittleBigPlanet 2
Development Team
Media Molecule/Sony Computers Entertainment Europe
Portal 2
Development Team
Valve/Valve
Super Mario 3D Land
Development Team
Nintendo/Nintendo
The Elder Scrolls V – Skyrim
Todd Howard
Bethesda Game Studios/Bethesda Game Studios
Family
Dance Central 2
Development Team
Harmonix/Microsoft Studios
Kinect Sports 2
Development Team
Rare and Big Park Studios/Microsoft Studios
LEGO Pirates of the Caribbean
Development Team
TT Games/Warner Bros. Interactive Entertainment
LEGO Star Wars III: The Clone Wars
Jon Burton, Kellam Eanes
TT Games/Activision Blizzard and LucasArts
LittleBigPlanet 2
Development Team
Media Molecule/Sony Computers Entertainment Europe
Mario Kart 7
Development Team
Nintendo/Nintendo
Game Innovation
Bastion
Amir Rao, Darren Korb, Gavin Simon
Supergiant Games/Warner Bros. Interactive Entertainment
Child of Eden
Tetsuya Mizuguchi, Takashi Ishihara, Yuki Ichiki
Q Entertainment/Ubisoft
From Dust
Eric Chahi, Guillaume Brunier, Bruno Gentile
Ubisoft Montpellier/Ubisoft
L.A. Noire
Brendan McNamara, Oliver Bao, Franta Fulin
Team Bondi/Rockstar Games
LittleBigPlanet 2
Development Team
Media Molecule/Sony Computers Entertainment Europe
The Legend of Zelda: Skyward Sword
Development Team
Nintendo/Nintendo
Mobile & Handheld
Dead Space iOS
Development Team
Iron Monkey Studios/Electronic Arts
Magnetic Billiards: Blueprint
John Pickford, Ste Pickford
Pickford Bros/Zee-3 Limited
Peggle
JP Vaughan, Paul O'Donnell, Sukhbir Sidhu
Popcap Games/Electronic Arts
Quarrel
Gary Penn, Aaron Puzey, Sean Taylor
Denki Games/UTV Ignition Games
Super Mario 3D Land
Development Team
Nintendo/Nintendo
The Nightjar
Development Team
Somethin' Else/Somethin' Else
Online – Browser
Gardens of Time
Development Team
Playdom/Disney Interactive Media Group
I Am Playr
Oli Madgett, Steve Didd, Dan Mayers
We R Interactive/We R Interactive
Monstermind
Henrique Olifiers, Mike Bithell, Ric Moore
Bossa Studios/Bossa Studios
Resistance 3
Development Team
Insomniac Game/Sony Computer Entertainment Europe
Skylanders: Spyro's Adventure
Development Team
Toys for Bob/Activision Blizzard
The Sims Social
Development Team
Playfish/Electronic Arts
Online Multiplayer
Assassin's Creed: Revelations
Martin Schelling, Darby McDevitt, Raphael Lacoste
Ubisoft Montreal/Ubisoft
Battlefield 3
Fredrik Loving, Joakim Bodin, Oskar Gabrielson
Dice/Electronic Arts
Call of Duty: Modern Warfare 3
Development Team
Infinity Ward and Sledgehammer Games/Activision Blizzard
Dark Souls
Development Team
From Software/Namco Bandai Games
Gears of War 3
Development Team
Epic Games/Microsoft Studios
LittleBigPlanet 2
Development Team
Media Molecule/Sony Computers Entertainment Europe
Original Music
Assassin's Creed: Revelations
Jesper Kyd, Lorne Balfe
Ubisoft Montreal/Ubisoft
Batman: Arkham City
Nick Arundel, Jamie Walker, Sefton Hill
Rocksteady Studios/Warner Bros. Interactive Entertainment
Deus Ex: Human Revolution
Michael McCann
Eidos Montreal/Square-Enix
L.A. Noire
Andrew Hale, Simon Hale
Team Bondi/Rockstar Games
The Elder Scrolls V – Skyrim
Jeremy Soule
Bethesda Game Studios/Bethesda Game Studios
Uncharted 3: Drake's Deception
Greg Edmonson
Naughty Dog/Sony Computers Entertainment Europe
Performer
Aaron Stanton
(Cole Phelps) – L.A. Noire
Mark Hamill
(The Joker) – Batman: Arkham City
Nolan North
(Nathan Drake) – Uncharted 3: Drake's Deception
Stephen Fry
(Narrator) – LittleBigPlanet 2
Stephen Merchant
(Wheatley) – Portal 2
Togo Igawa
(Dipolomat, Advisor and Military General) – Total War: SHOGUN 2
Sports/Fitness
Dance Central 2
Development Team
Harmonix/Microsoft Studios
DiRT 3
Development Team
Codemasters Racing Studio/Codemasters
Fl 2011
Development Team
Codemasters Birmingham/Codemasters
FIFA 2012
Kaz Makita, David Rutter, Aaron McHardy
Electronic Arts/Electronic Arts
Kinect Sports 2
Development Team
Rare and Big Park Studios/Microsoft Studios
Your Shape Fitness Evolved 2012
Stephane Decroix, Igar Manceau, Philippe Baude
Ubisoft Montreal/Ubisoft
Story
Batman: Arkham City
Jamie Walker, Sefton Hill, Paul Crocker
Rocksteady Studios/Warner Bros. Interactive Entertainment
Deus Ex: Human Revolution
Mary DeMarle, Jean-Francois Dugas, James Swallow
Eidos Montreal/Square Enix
L.A. Noire
Brendan McNamara
Team Bondi/Rockstar Games
Portal 2
Development Team
Valve/Valve
The Elder Scrolls V – Skyrim
Todd Howard
Bethesda Game Studios/Bethesda Softworks Europe
Uncharted 3: Drake's Deception
Evan Wells, Christophe Balestra, Amy Hennig
Naughty Dog/Sony Computer Entertainment Europe
Strategy
Dark Souls
Development Team
From Software/Namco Bandai Games
Deus Ex: Human Revolution
Jean-Francois Dugas, Frank Lapikas
Eidos Montreal/Square Enix
Football Manager 2012
Development Team
Sports Interactive/SEGA
From Dust
Eric Chahi, Guillaume Brunier, Bruno Gentile
Ubisoft Montpellier/Ubisoft
Ghost Recon Shadow Wars
Julian Gollop, Stefan Dyulgerov, Borislav Bogdanov
Ubisoft/Ubisoft
Total War: SHOGUN 2
Development Team
Creative Assembly/SEGA
BAFTA Ones To Watch Award in association with Dare to Be Digital
Joust
Digital Knights
Dreamweaver
Evolved Ape
Tick Tock Toys
Swallowtail
GAME Award of 2011
The only award to be voted for by the public
Batman: Arkham City
Rocksteady Studios/Warner Bros. Interactive Entertainment
Battlefield 3
Dice/Electronic Arts
Call of Duty: Modern Warfare 3
Infinity Ward and Sledgehammer Games/Activision Blizzard
FIFA 2012
Electronic Arts/Electronic Arts
L.A Noire
Team Bondi/Rockstar Games
Legend of Zelda: Skyward Sword
Nintendo/Nintendo
Minecraft
Mojang/Mojang
Portal 2
Valve/Valve
The Elder Scrolls V: Skyrim
Bethesda Game Studios/Bethesda Softworks Europe
Uncharted 3: Drakes Deception
Naughty Dog/Sony Computer Entertainment Europe
About The Author