Baftas 2010 Results!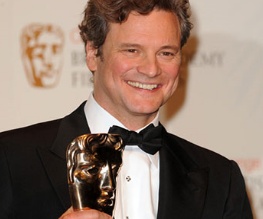 Well well well, who've thought it? This year's Baftas was an interesting mix – full of both predictable winners (Colin and Carey, anyone?) as well as a couple of surprises. I think we all would have predicted that Avatar would have walked away with at least three Baftas this year, but in the end of the night, Cameron's 4D fists were clutching but two. The Hurt Locker was the real winner of the night, with the budget war epic walking away with seven awards including Best Film, Best Director and Best Original Screenplay. So the question now is will the Oscars follow suit? Come on you Brits! Colin, do it for England! The full list of winners is below, so if you missed the big night, fear not, you don't have to miss out.
Best film
The Hurt Locker
Leading actor
Colin Firth (A Single Man)
Leading actress
Carey Mulligan (An Education)
Supporting actor
Christoph Waltz (Inglourious Basterds)
Supporting actress
Mo'Nique (Precious)
Outstanding British film
Fish Tank
Outstanding debut by a British writer, director or producer
Duncan Jones (director – Moon)
Director
Kathryn Bigelow (The Hurt Locker)
Original screenplay
The Hurt Locker (Mark Boal)
Adapted screenplay
Up in the Air (Jason Reitman, Sheldon Turner)
Film not in the English language
A Prophet
Animated film
Up
Music
Up (Michael Giacchino)
Cinematography
The Hurt Locker
Editing
The Hurt Locker
Production design
Avatar
Costume design
The Young Victoria
Sound
The Hurt Locker
Special visual effects
Avatar
Makeup & hair
The Young Victoria
Short animation
Mother of Many

Short Film
I Do Air
The Orange Rising Star Award (voted for by the public, nominations announced earlier this month)

Kristen Stewart
Outstanding British contribution to cinema
Joe Dunton
Are you happy with the result? Or do you reckon there's been a travesty of justice somewhere along the way? Let us know!
About The Author