Battle over Pettyfer for two adaptations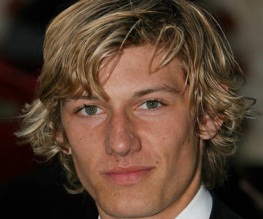 Two adaptations of fantasy novels are battling over actor Alex Pettyfer for their leading role. According to Empire, Pettyfer is leaning towards The Wardstone Chronicles/The Last Apprentice (choose a title according to which side of the pond you're on), where Thomas J. Ward can see animals and gods that other's can't. Jeff Bridges and Winter's Bone star Jennifer Lawrence have also reportedly been offered roles as Ward's mentor, and a witch.
The other adaptation is Mortal Instruments, which is about, wait for it…. a guy who can see strange creatures! My god, the range of this man. Whichever one he picks, the end result will be mostly likely be a mediocre action fantasy. BUT, there will be 90 minutes of Pettyfer's glorious face, and that's worth the admission price alone.
About The Author