Ben Stiller could shelve acting in favour of directing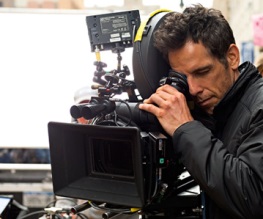 Comedy superstar Ben Stiller hopes to become a full-time director when his pull as an actor wanes, he has revealed.
Speaking at a screening of The Secret Life of Walter Mitty, his fifth film as a director and thirtieth (as far as we can make out) as star, Stiller told the Hollywood Reporter that "I definitely could see myself just directing, for sure".
Walter Mitty, the latest adaptation of a classic short story by James Thurber, is the closest thing to a drama that Stiller has directed since 1994's Reality Bites, his first attempt at getting behind the camera, and the prospect of approaching films that aren't straight comedies is obviously one that pleases him. "I'm not gonna be playing Lincoln in Lincoln 2. But as a director I feel much more freedom… There are just so many different kinds of movies that I can make that aren't limited by who I am as an actor."
Stiller's films as a director have received mixed reactions, with Reality Bites and the underrated The Cable Guy failing to thrill audiences (although his later, lighter comedies Zoolander and Tropic Thunder are well on their way to becoming cult classics). We're keen to see how Walter Mitty turns out, and if Stiller wants to tackle some of the tough stuff after twenty years making people laugh? Let him. Just as long as he remembers to steer clear of this…
You can read the rest of THR's coverage (and see the Q&A) here.
Are you excited about The Secret Life of Walter Mitty? Do you want Ben Stiller to direct more? Let us know below!
About The Author