Benedict Cumberbatch in Guillermo del Toro's Crimson Peak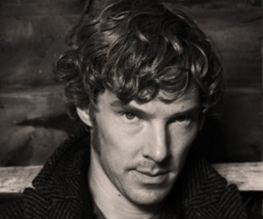 Guillermo del Toro's take on a haunted house thriller is gathering quite the stellar cast. Initial rumours concerning Emma Stone's involvement were quickly confirmed before Sons of Anarchy star, Charlie Hunnam, was reported to be likewise attached. The latest addition has been reported to be our lovely Benedict Cumberbatch who is proving to be quite the coveted star. He's quite the busy bee, appearing this month in Star Trek Into Darkness while currently filming the third season of BBC's Sherlock and taking on the role of the Necromancer in Peter Jackson's next installment of The Hobbit.
The title of Crimson Peak is about all we know of the project, del Toro keeping all details under strict straitjacket wraps. Previously he has mentioned that the film will be "very set-oriented, classical but at the same time a modern take on the ghost story. It will allow me to play with the conventions of the genre I know and love, and at the same time subvert the old rules". Production will begin in after the release of his highly anticipated blockbuster Pacific Rim and he completes filming the pilot episode of his new FX series The Strain.
What's your take? Will del Toro blow us out of the water with his version of a ghost story? What are your expectations? Let us know!
About The Author