Best For Film Presents… is BACK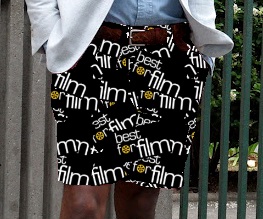 After the barn-storming (what does that actually mean?) success of Best For Film Presents… Mardi Noir, we're heading back to the Genesis Cinema on August 14th for Best For Film Presents… We Like Short Shorts, a carefully thrown together film club featuring your favourite ever combination of indulgences – booze, films, booze, live music, booze, a slightly deranged quiz, booze, pies & mash and booze.
Things are going to be a bit different this time, though, so (even if you fly with us often), please pay attention to the following announcements:
1) It's on a Wednesday.
We'll be back to Tuesdays in September, promise! Wednesday is practically Tuesday anyway – Odin is Thor's dad, so you're actually sort of getting an upgrade.
2) There won't be a feature film.
It's too bloody hot to sit still for two hours, so this time round we're going to show three short films followed by brief Q&A sessions with their makers. In between we'll have fantastic music and another of our unique quizzes, and there'll be bags of time to go to the bar and chat.
3) It's going to be EVEN MORE BRILLIANT than the last one.
Srsly.
We're thrilled to announce that the marvellous Felix Hagan (you can listen to him and his Family here) will be joining us for a solo acoustic set, and we'll hopefully be presenting another speciality BFF cocktail – probably with watermelon in it, we're in that sort of mood. In fact, we've got this whole thing sewn up. All you need to do is grab your FREE TICKET!
BIG NEWS BIG NEWS – since publishing this article we have decided on three brilliant short films, all featuring members of the intrepid Best For Film writing team. We'll be screening Mike (dir. Cal King), Anna vs. the Dead (dir. Jamie Drew) and Cooks (dir. Matt Tindall) – you can find out more about all three right here.
The first Best For Film Presents… was a huge success, but it wouldn't have been without the dozens of you who turned out to support us and (hopefully) have a cracking time. Let's try to make this one even better, eh?
Will you be heading to BFF Presents… We Like Short Shorts? Let us know below, and don't forget to claim your free ticket!
About The Author