Bollywood Controversy to Hit London Film Festival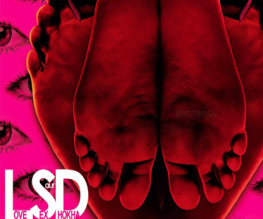 A controversial Bollywood movie is to show at London's first Indian Film Festival tonight. This independent, low-budget film is to be part of a six night run, starting at the Cineworld in Haymarket.
Love Sex Aur Dhokha has broken new cultural ground by containing the first explicit sex scene in a Hindu picture. Despite receiving criticism, the film was heavily censored when it was released in India earlier this year. The scene which shows a naked couple having sex was made shorter and the image blurred. The film has so far failed to secure an international distributor.
Director Dibakar Banerjee wanted to explore the friction between the 'myth' surrounding the Indian concept of all-conquering love, and its cold 'reality'. Festival director Cary Rajinder agreed that the movie made for 'fresh and thought-provoking cinema'. The film shatters the sunny view of India and reveals the truth behind a caste-driven and sexist society. The movie takes advantage of the popularity of reality TV and is filmed entirely on CCTV, hand-held cameras and spy-cam. Move over Big Brother, there's a new kid in town!
The festival, which has already travelled to Munich and is set to move on to Melbourne, has a programme which includes City of Gold directed by Mahesh Manjrekar and Road to Sangam directed by Amit Rai. A selection of the films will also be showing at the Barbican, Genesis, Watermans and the Nehru Centre. For a chance to have your say, head down to Haymarket tonight, where the director of Love Sex Aur Dhokha will be taking questions after the screening.
For more information, log on to www.londonindianfilmfestival.co.uk
About The Author