Bourne 4…A Prequel?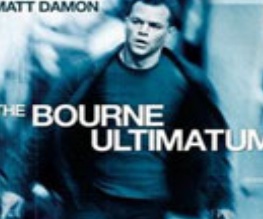 Oh dear, they're all at it. First Sony shocks the world by rebooting Spiderman less than 10 years after the original film came out, and now rumour has it that the Bourne series might be going down the prequel route too.
At least lead actor Matt Damon seems to be about as impressed as we are, stating that he has little to no interest in starring in the new film, especially now that director Paul Greengrass (The Bourne Supremecy, The Bourne Ultimatum) has left the franchise. On the red carpet, Empire Magazine asked Damon for a status update on a possible sequel. He said, "There'll probably be a prequel of some kind with another actor and another director before we do another one, just because I think we're probably another five years away from doing it – we've got to get a script…"
Is the world so desperate for the history of Bourne that Universal will be willing to start all over again with a new director, writer and star? Surely, Hollywood has some other, original ideas up their sleeves, right? Oh right, Spiderman. We keep forgetting.
You looking forward to the Bourne reboot? Or is it a case of 'forget it, we weren't Bourne yesterday.' Let us know below!
About The Author