Bradley Cooper to get his American Sniper out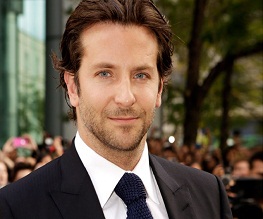 Bradley Cooper is carrying on his trend of showing Hollywood that he is much more than the pretty one from The Hangover. He has roped in Steven Spielberg to direct him in American Sniper, a film about the life of Navy SEAL Chris Kyle who racked up 160 kills during his tours of duty in Iraq. The feat earned Kyle the nickname "the Devil of Ramadi" from insurgent leaders. Cooper's production company bought the rights to Kyle's memoir in 2012. Cooper is lined up to play Kyle (obviously) and he will also be co-producing the project.
Cooper said of the film: "His story, first of all, needs to be told. And it's also relevant on two fronts: one, gun control, and two, the needs to address this – the many soldiers that are coming back with Post Traumatic Stress Disorder." He added that he wanted to complete the project and use the proceeds to help Kyle's family. He left behind a wife and two children when he was shot and killed by a fellow veteran earlier this year.
Spielberg will co-produce with Andrew Lazar and Peter Morgan also on the production team. Jason Dean Hall is penning the screenplay and Warner Brothers and DreamWorks will release the movie. Cooper and Spielberg are reportedly hoping to start shooting early next year. Bradders has proved himself to be a very talented actor of late, particularly with his captivating performance in The Place Beyond The Pines and the seriously underrated Limitless. If he doesn't get too wanky about it, this could be a great film.
About The Author