Burton Announces Next Project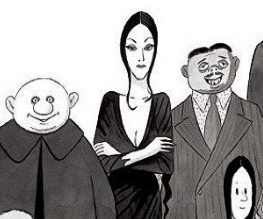 It's going to be a rom-com. That might be a lie.
Tim Burton has today announced that his next project will be a stop-motion animated picture of The Addams Family. Kooky, creepy, dark and gothic fairytale? Tim, are you sure you want to stretch yourself this far?
Well, at least the man is going back to what he does best; darker, more 'indie' flicks, rather than trying to appeal to all with films like Alice In Wonderland and Charlie And The Chocolate Factory – two of his weakest projects, in our opinions.
Illumination Entertainment have announced that they've acquired the rights to the Addams drawings, first published in The New Yorker magazine in 1938. According to the website, Burton's "intention is to go back to the litany of Addams illustrations that displayed a sharper wit than could be placed into a '60s family TV series."
Oh we're sure it'll be very good and all. It's just… is anyone else getting a bit bored?
About The Author